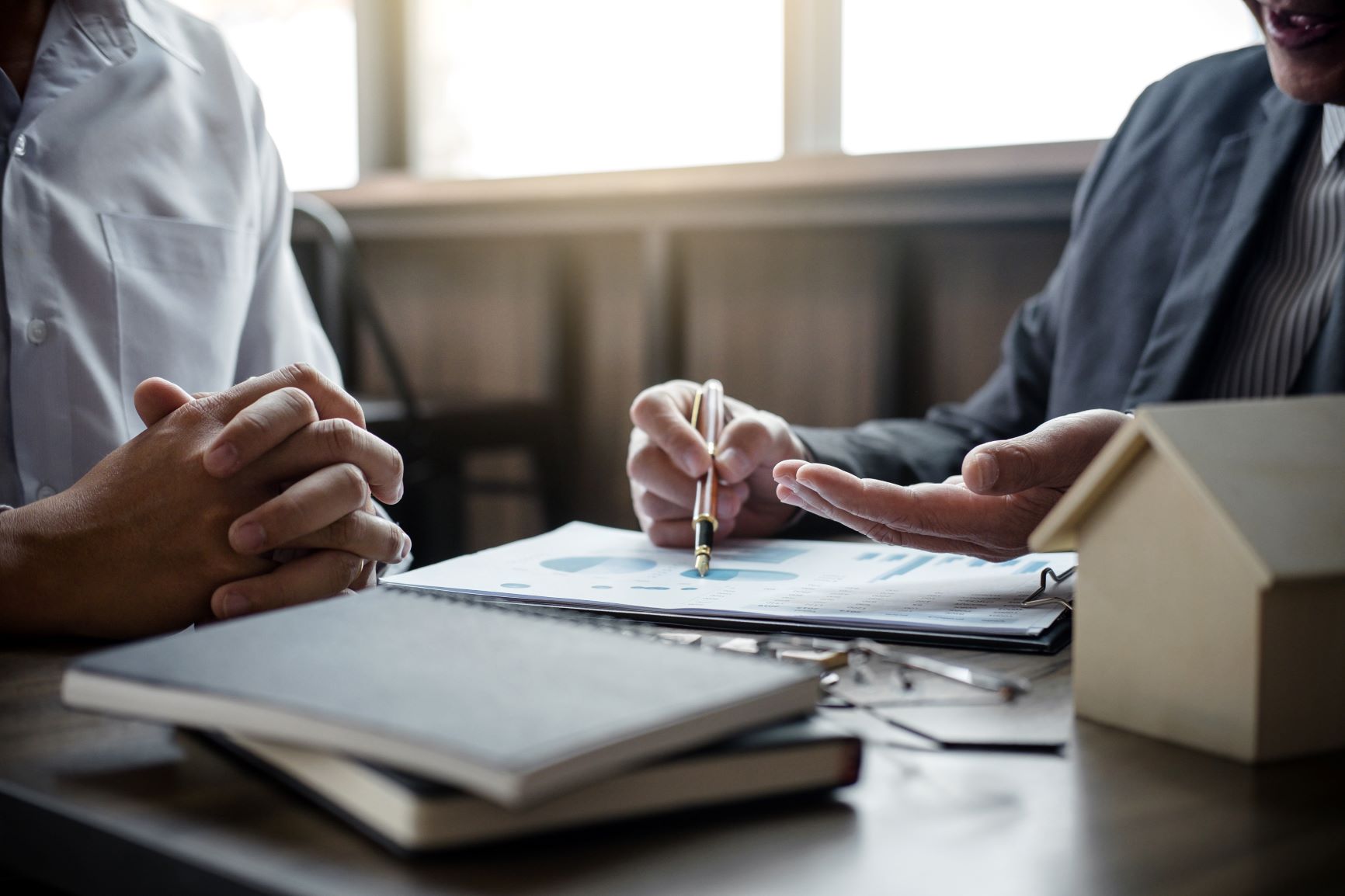 Whether you're a growing company moving into a new space or an investor trying your hand in real estate, knowing what you're up against prior to purchasing or leasing new property is key for staying on schedule and budget. Selecting the right partners to guide you through a property purchase and buildout is also essential for minimizing risk and eliminating potential gaps, but where do you begin?
In order to make an informed decision on such a partnership, it's important to at least be familiar with the building process, industry jargon and any governmental red tape. Here's an overview of key construction real estate terms and the approval processes necessary for beginning a project.
Construction Real Estate Basic Vocabulary
Contracting
Letter of Intent (LOI)
An agreement between two or more parties before an actual agreement, such as a lease, is finalized. While LOIs may not be binding, provisions of them can be (e.g. non-disclosure and exclusivity). The intent is to protect both parties in the transaction until the transaction is executed.
Early Access Agreement
An agreement that allows a potential tenant or purchaser to temporarily access the owner's property and perform a specified scope of work. The owner of the site is commonly entitled to any of the findings if a deal does not proceed.
Lessor Obligations
-or-
Landlord Scope of Work
The landlord's responsibility to deliver the tenant's space or land under certain conditions. Costs related to these obligations are contemplated in the contract as the landlord's responsibility.
Due Diligence Period
The time after signing a contract during which the buyer inspects the property and decides to proceed or not with a transaction.
Permit Contingency
Clauses in a contract that give each party a way out of the lease if necessary approvals (e.g. building or operational permits) cannot be obtained.
Work Letter
A legal document that obligates the landlord to improve leased premises for a tenant's occupancy. Other information defined in this document often include description of improvements, related costs, portion of cost to be covered by the landlord, insurance requirements of a contractor, target completion dates, etc.
Purchase
and Sale Agreement
A written agreement between buyer and seller to transact real estate, defining the agreed amount to be paid by the buyer in exchange for the conveyed deed to the property.
Closing
This is the final step to executing a real estate transaction; it's also referred to as "Completion" or "Settlement". The closing date is determined during negotiation. On the closing date, the ownership of the property transfers to the buyer.
Contingencies
Defines a condition or action that must be met for a real estate contract to become binding. A contingency becomes part of a binding sales contract when both parties, the buyer and seller, agree to the terms and sign the contract.
Common Area Maintenance (CAM)
Additional rent charged on top of base rent composed primarily of maintenance fees related to work performed in common areas of a property. Traditionally, each tenant pays a pro-rated share of a property's total CAM charges. The prorated amount is calculated as a percentage of the tenant's rented square footage of the property's total, rentable space.
Tenant Improvement (TI) Allowance
The amount a landlord is willing to spend on making a space ready for a tenant to retrofit or renovate for their use. This amount is decided in lease negotiations and is usually expressed as a per-square-foot or total dollar sum.
Finance
| | |
| --- | --- |
| Proforma | A calculated analysis projecting potential financial returns on a proposed real estate development, estimating revenue, cost and net amounts. |
| Build-to-Suit | A building designed and tailored for a specific tenant, often because the tenant is unable to find suitable space in speculative markets that meet their needs. A build-to-suit project is often contracted with a developer who owns and operates the completed facility occupied by the tenant. Generally, these projects are single-tenant buildings. |
| Reverse Build-to-Suit Lease | An arrangement in which a tenant constructs a building for itself, using funds ultimately provided by the landlord, and upon completion, occupies the building as a long-term tenant. |
| Sale Lease-Back | An owner-occupied property sold to a third-party investor in which the previous owner becomes the tenant paying rent to the new owner with the lease lasting for at least two years. This tactic allows property owners to convert ownership (equity) to cash while still occupying the property. |
| Real Estate Investment Trust (REIT) | A company that owns or finances income-producing real estate assets, such as apartments, shopping centers, entertainment, offices and warehouses. Share of REITs can be traded like stocks, allowing owners of the shares to participate in the real estate market without purchasing property themselves. |
| Escrows | Refers to money held by a third party on behalf of transacting parties so no one gets paid or receives the title to the property until both parties have had agreed upon conditions met. |
| Earnest Money | A deposit made from the buyer to the seller out of the purchase price representing the buyer's good faith and intent to purchase the seller's property. This deposit gives the buyer time to lock in financing and conduct the title search, property appraisal and inspections without the seller engaging other potential buyers. |
| Internal Rate of Return (RIR) | An estimate of the value a property can generate during a timeframe of ownership. Effectively, the IRR is the percentage of interest you earn on each dollar you have invested into a property over the entire holding period. |
Due Diligence
| | |
| --- | --- |
| Title Commitment | The document by which a title insurer discloses all liens, defects, burdens and obligations that affect the subject property to all parties connected to the respective real estate transaction. |
| Phase I Environmental Site Assessment (ESA) | An assessment researching the current and historical uses of a property as part of a commercial real estate transaction. |
| ALTA Survey | A survey aiming to collect and record data from property records, in addition to physical surveying, in order to fulfill needs of title companies during insurance dealings. |
| Entitlements | Legal rights conveyed by government entity approvals to develop a property for a certain use, intensity, building type or building placement. |
| Easement | A legal right to use another's land for specific limited purposes. The grantee is given legal right to use the property, but the legal title to the land remains with the original owner. |
| Plat | A map of a town or section of land subdivided into lots showing the location and boundaries of individual parcels with streets, alleys, easements and rights of use over the land. |
Paving the Way to Construction:
An Overview of the Real Estate Approval Roadmap
To the untrained eye, the approval processes that precede a greenlight to your project may appear as a multilayered, winding list of chores. To the expert though (whether this is you or a partner you've hired), the preconstruction and due diligence phases are the opportune time to negotiate better terms and finetune budgets and schedules for reliable accuracy.
Preconstruction services come in a variety of shapes and sizes. It's important that the resources you rely on have the expertise and buy-in to uncover every risk and savings opportunity. Design-build is a popular methodology for this reason. Rather than relying on siloed experts to weigh in at each phase, a design-build contractor looks at a project holistically. In some cases, the design-builder will provide complimentary preconstruction services, so they're only paid when you're cleared to build. In this way, the design-builder becomes aligned and invested in the goals of their client, unlike a consultant who can swoop in and out without real skin in the game.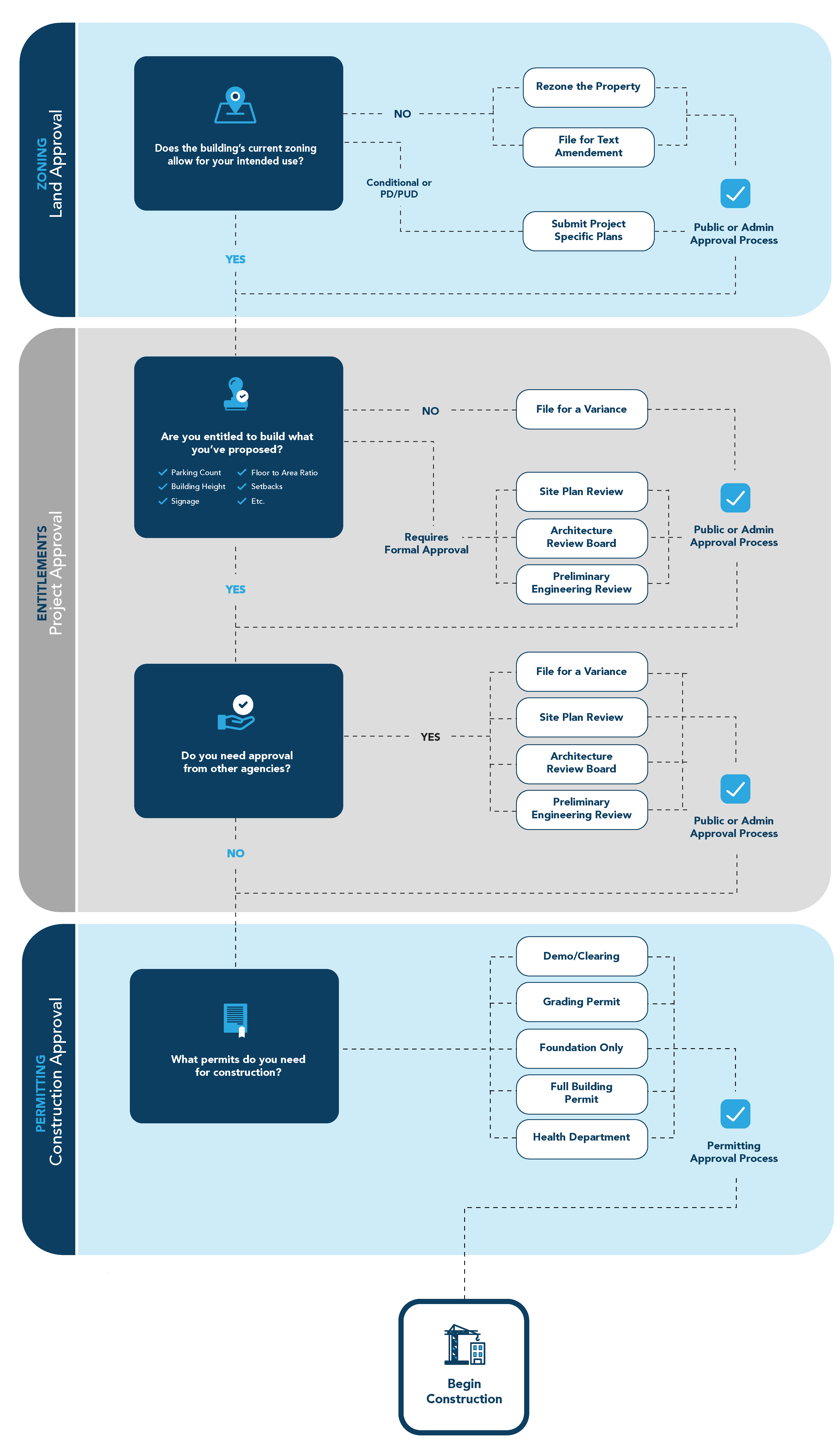 Looking for the right partner? Experience a better way to build: partnerwitharco@arcomurray.com | 331.251.2726