Built by ARCO: $150M Phase I development of Sossaman Park 202 to include 828,000 square feet, with an additional 722,000 square feet planned for Phase II
ARCO and Contour hosted a ceremonial groundbreaking on Wednesday, September 14 at 11:00 AM to commemorate the commencement of Phase I construction at Sossaman Park 202, a 1.55 million square foot industrial park in Mesa, Arizona. The project is among one of the first major ground-up developments around Sossaman and Warner roads and will serve as a catalyst for future growth in the surrounding area for years to come.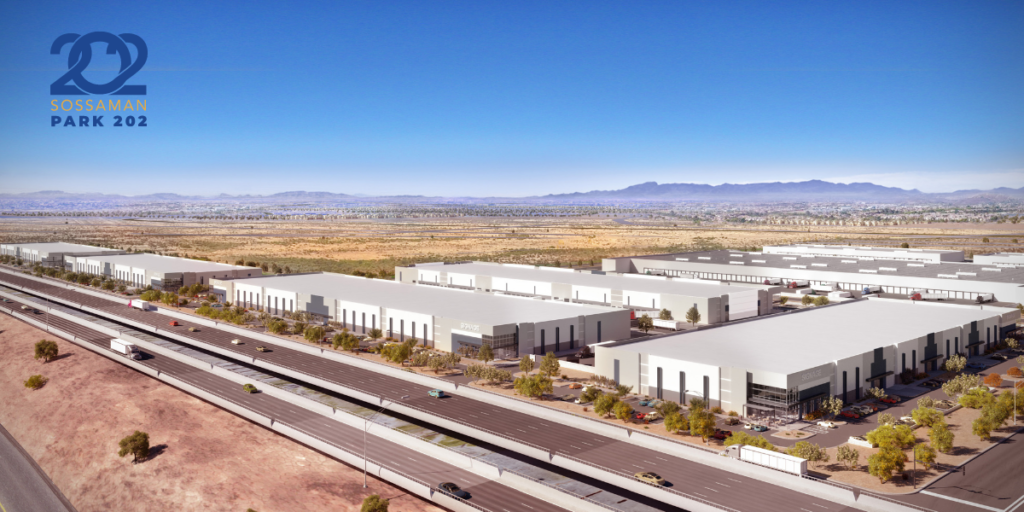 Construction for the approximately $150M Phase I development of Sossaman Park 202 will be managed by ARCO/Murray Director of Operations Daniel Pratt, ARCO/Murray Project Manager John LaBelle, and ARCO/Murray Superintendent Andy Zamora. The initial site plan includes a mix of five industrial warehouse and distribution buildings spread over more than 828,000 square feet, which is set for completion in the second half of 2023.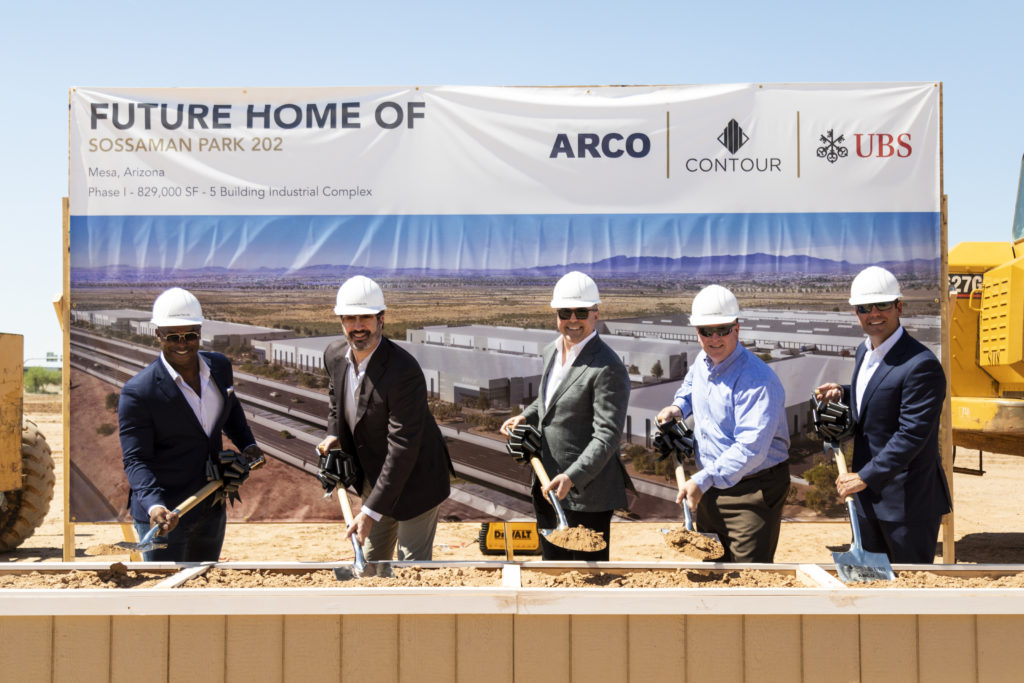 The event featured speakers including City of Mesa's District 6 Councilmember Kevin Thompson, along with Stream Realty Managing Director Rusty Kennedy, ARCO/Murray Director of Business Development Patrick Clay, and Contour executives, Founder and CEO David Daneshforooz and President Ted Fentin. Attendees included city officials and capital partners.
ARCO/Murray Director of Business Development Patrick Clay reflected on what it takes to see a project of this caliber to fruition. "We don't get to the point where we are today, on projects this size, if we don't work together – if we aren't a family – if we aren't a team. One thing that's really evident about looking at the group today before the ceremony began is that everybody likes each other."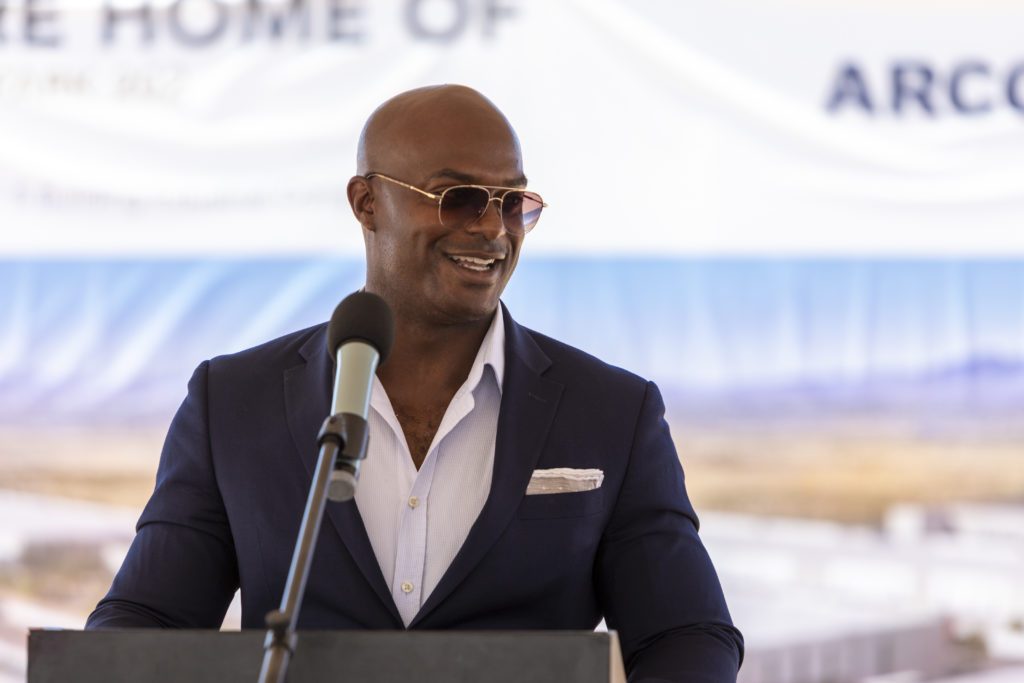 The core of ARCO's values as a design-build general contractor is being able to deliver state-of-the-art projects to our clients and provide a great client experience throughout the entire course of construction. Not only does that mean that we utilize the best engineers and construction professionals nationally to execute seamless design and development, but we also strive to build relationships and friendships with our clients that will last. "I think that contributes to the momentum that will lead us to have a successful delivery in Phase I and Phase II.
"We're thrilled to officially begin construction of this industrial campus in Mesa," says Daneshforooz. "Contour is among one of the first developers to get in the ground in this pocket of Mesa, a budding site for industrial development with its ideal location adjacent to Arizona State Route 202 and a one-day drive from more than 11% of the U.S. population via Interstate 10."
Site preparations and groundwork have already begun at the sprawling site. Expected in the first week of October, one of the first milestones for Phase I construction is the delivery of concrete on-site. The support from the City of Mesa has been and will continue to be integral in helping construction commence and continue on schedule.
During the ceremony, Contour's Ted Fentin described future plans for Sossaman Park 202 that includes a Phase II of development that will bring three new buildings spread over an additional 722,000 square feet, inclusive of a cross-dock warehouse and distribution facility at approximately 500,000 square feet. Together, both phases will bring Sossaman Park 202's size to 1.55 million square feet once both are brought to completion.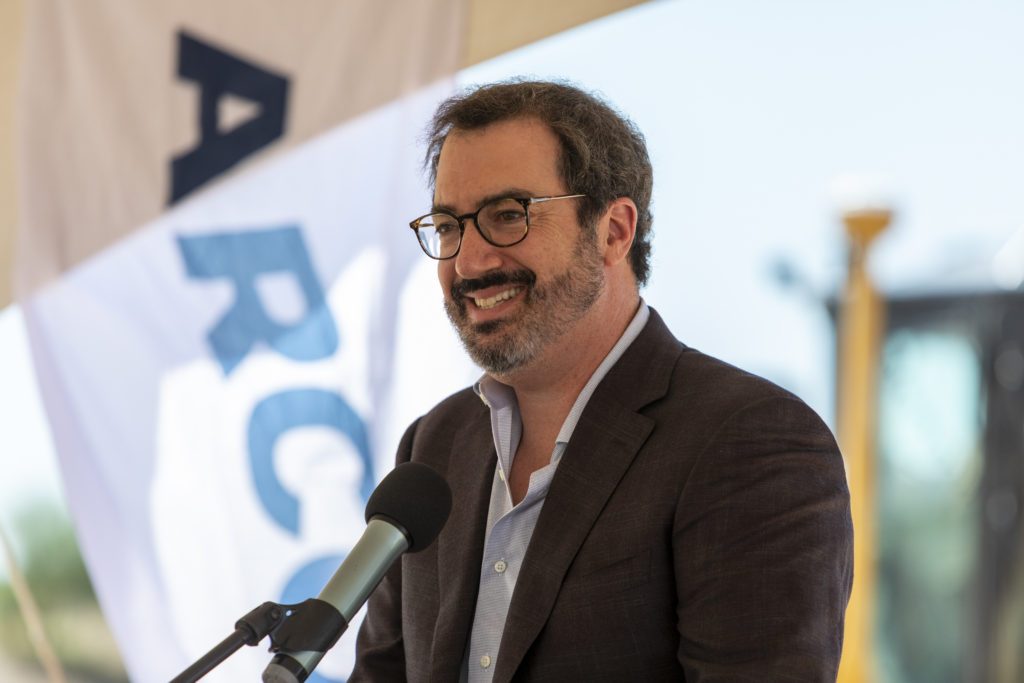 Stream Realty Managing Director Rusty Kennedy added, "demand from manufacturers, technology companies, distributors, and service companies remain at an all-time high in this submarket and we are ecstatic to be under construction with a very well-designed, freeway fronting and flexible project. As of today, we are officially open for business, and we are both thrilled and prepared to help companies of all kinds solve their real estate needs by making Sossaman Park 202 their new home."
ARCO looks forward to the continued momentum and success of the new speculative industrial warehouse park in Mesa, Arizona.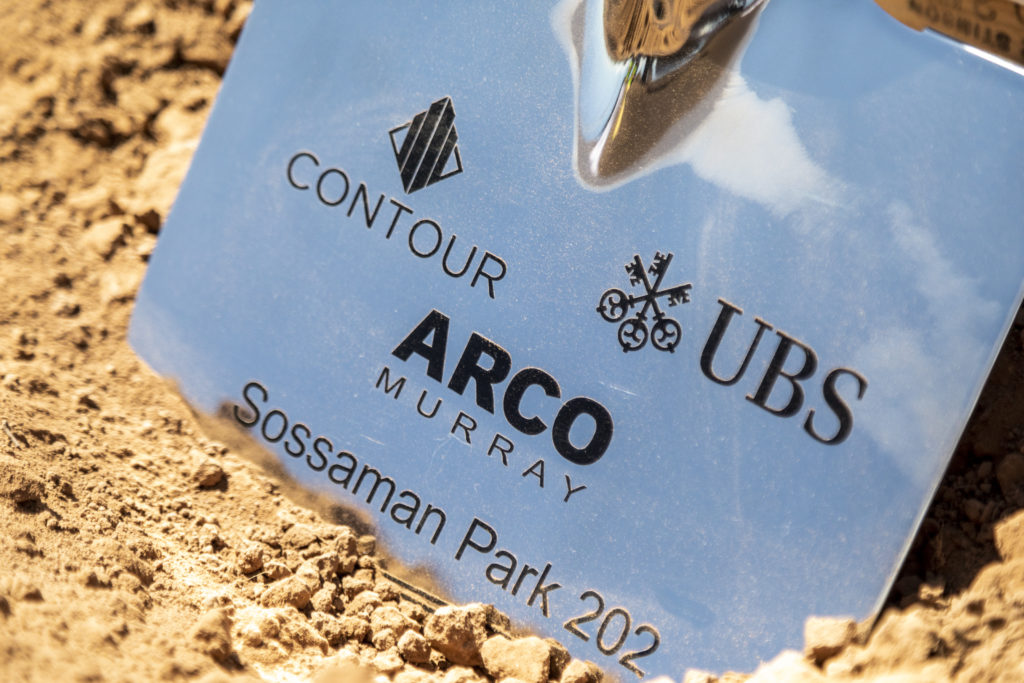 All photos credited to: Kyle Zirkus 2022.
For more information on how a design-build general contractor can help you on your next project, please reach out to us below.