What do you get when you combine the thrill of hitting a home run, the excitement of gathering with friends, and the indulgence of great food and cold drinks? The answer lies in Katy, TX, where Nick Hermandorfer and Tyler Bambrick have brought their Home Run Dugout concept to life. This innovative entertainment experience is perfect for both baseball enthusiasts and non-sports fans alike, offering state-of-the-art batting bays that allow guests to hit home runs into the virtual bleachers of their favorite MLB stadiums while enjoying some cold drinks and delicious eats.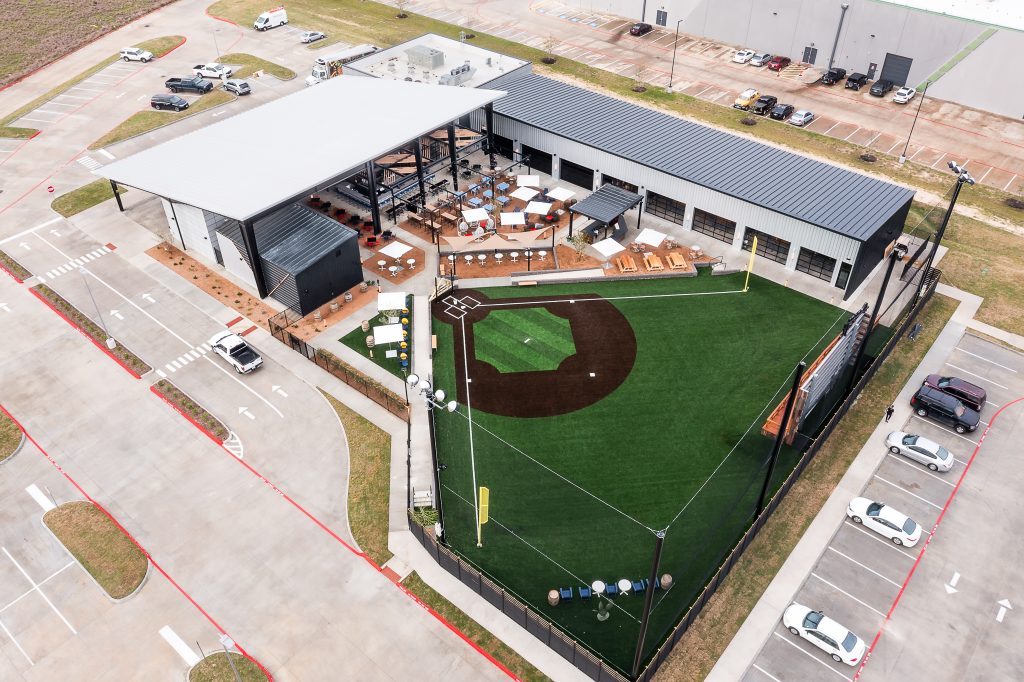 The Home Run Dugout concept originated from Hermandorfer and Bambrick's shared love for baseball and technology. They wanted to create a space where people from all walks of life could experience the thrill of hitting a home run in a fun and safe environment. With the rise of virtual reality and augmented reality, they saw an opportunity to combine technology with baseball and create an immersive experience for guests.
ARCO/Murray was brought on deck to turn their vision into reality. As a design-build general contractor that specializes in building entertainment concepts, ARCO/Murray was the perfect fit for this project. With expertise in building concepts with elevated food and beverage experiences, high-quality finishes, and proprietary technology, they were able to deliver on Hermandorfer and Bambrick's idea.
The new 46,000 SF Home Run Dugout facility in Katy, TX is a cutting edge entertainment destination that offers guests a unique baseball experience. The batting bays use proprietary technology that tracks the ball's speed and trajectory, providing guests with real-time feedback on their performance.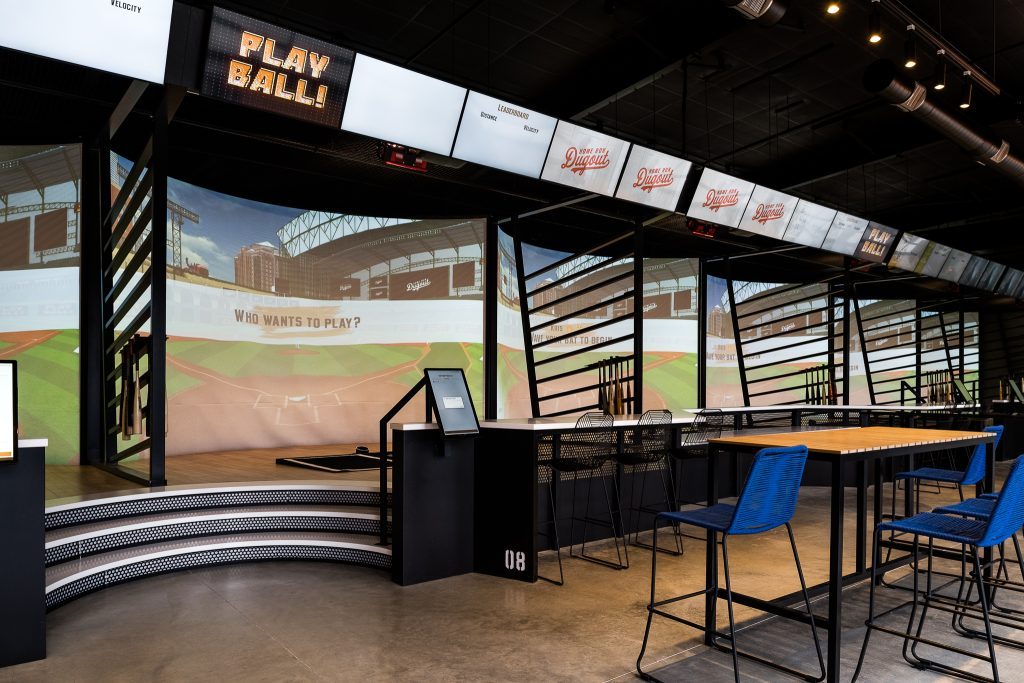 In addition to the batting bays, the facility also features a bar and restaurant that serves delightful food and beverages. Guests can enjoy a cold beer or a craft cocktail while watching the game on one of the many TVs scattered throughout the space. The bar and restaurant feature high-quality finishes, including custom millwork and modern fixtures, creating a warm and inviting atmosphere.
The venue also has a 12,000 SF "Biergarten Baseball" field with a memorable and vintage wooden outfield wall. The outdoor portion of HRD has the capacity to host events, live music, cornhole tournaments, and more. Additionally, the covered indoor/outdoor bar gives guests the opportunity to enjoy a cold drink while feeling the warm Texas air. There are numerous spaces for friends to gather outdoors including picnic tables, fire pits, and lounge seating.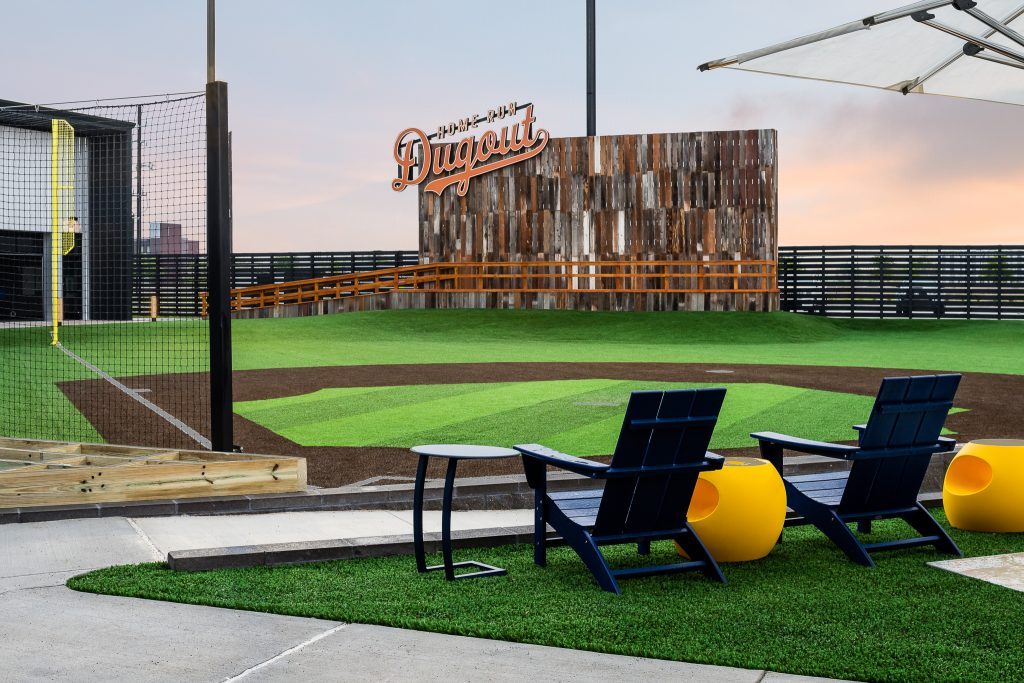 ARCO/Murray is proud to have been a part of this exciting project and to have helped bring two ambitious entrepreneur's vision to life. As a company that specializes in building entertainment concepts, they understand the importance of creating a space that is both functional and visually appealing. The Home Run Dugout facility in Katy, TX is a testament to their expertise and commitment to excellence.
In conclusion, the new Home Run Dugout facility in Katy, TX is a fine example of combining technology, sports, and food to create an immersive and unforgettable experience for guests. With its batting bays, numerous outdoor gathering places, mini baseball field, food and beverage offerings, and excellent finishes, the facility has quickly become a must-visit destination for baseball enthusiasts and casual fans alike. ARCO/Murray is proud to have been a part of this exciting project and looks forward to seeing the HRD team's future success.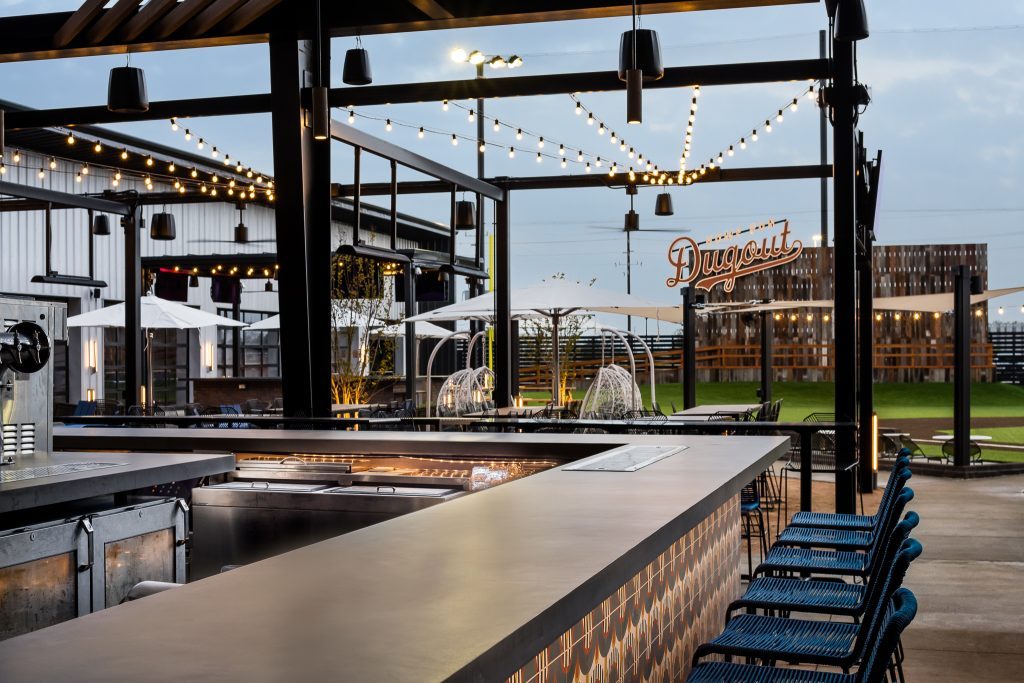 ---
Thank you for reading!
Contact the ARCO/Murray Entertainment Team. We're interested in hearing about all things entertainment!