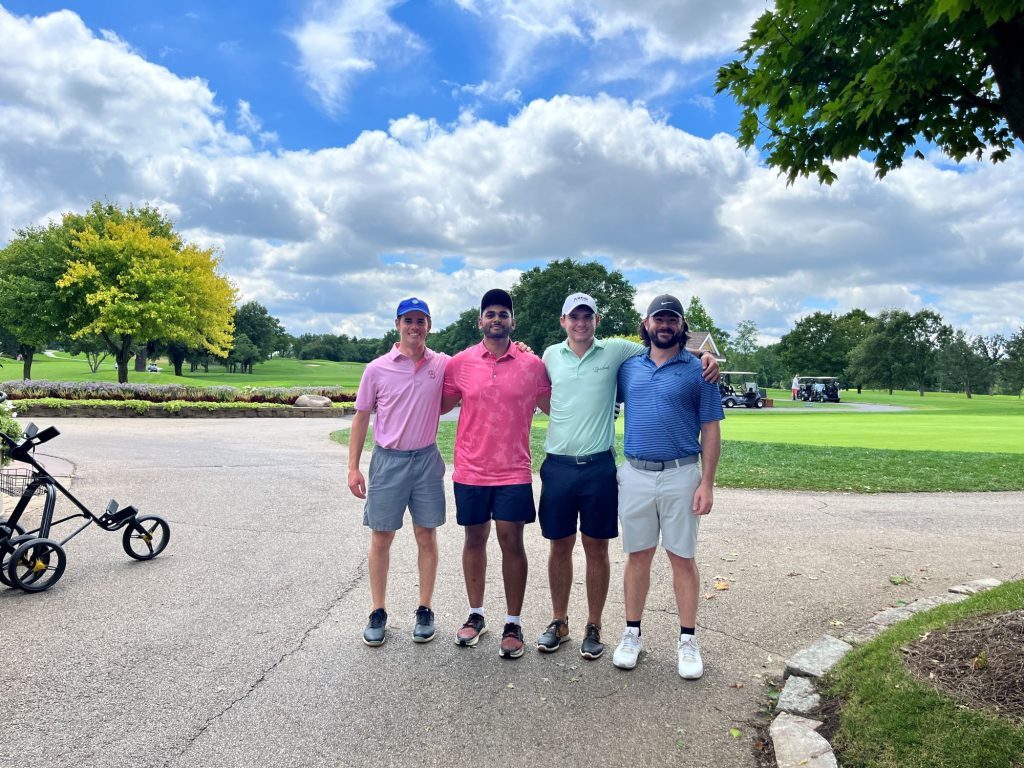 INTERN BLOG BY AKSHAT SINGH – Did you know that a full-fledged basketball court can be the deciding factor in choosing an internship? It certainly played a role in my decision to join ARCO/Murray, and I couldn't be more grateful for what unfolded next.

Hi everyone! My name is Akshat Singh, and I'm an incoming senior at Purdue University, majoring in Mechanical Engineering and minoring in Management. This summer, I had the privilege of interning at ARCO/Murray, a decision that stemmed from my desire to explore leadership and management roles in my career. As I reflect on the past twelve weeks, I'm thrilled to share with you the surprising and transformative aspects of my internship experience.

The Interview Process and First Impressions
The journey began with an interview experience like no other. The warmth and genuineness of the group turned it into a delightful conversation rather than a nerve-wracking interrogation. The office tour was equally impressive, and the sight of a full-fledged basketball court added to my excitement about joining the team.

Stepping into a World of Real Responsibilities
My initial expectations of an easy-going internship were quickly shattered. Right from day one, I found myself handling technical and managerial tasks, starting with takeoffs for an estimate. The learning curve was steep, but it pushed me to grow beyond my limits. As time passed, I was entrusted with significant responsibilities, such as helping my mentor close out a huge laundry project and handling trade buyouts for another similar project in Palmetto, FL. This level of trust and responsibility motivated me to strive for excellence daily.

A Work Hard, Play Hard Culture
The work culture at ARCO/Murray is a perfect blend of dedication and enjoyment. The demands of managing multiple construction projects can be intense, but the project managers balance it by fostering an environment of urgency and taking time to have fun. The Process team has been a wonderful support system. Their passion for golf introduced me to a new hobby and exemplified the compassion and inclusiveness prevalent within ARCO.

A Summer of Growth and Gratitude
If there's one thing I wish I could change about this internship, it would be its length. The 12 weeks flew by faster than I could imagine. Throughout this journey, I not only gained invaluable experience in construction and management, but also honed my networking skills. I'm immensely thankful to my team and ARCO for providing me with a summer filled with growth and opportunity.

My summer internship at ARCO/Murray has been nothing short of remarkable. It's been a journey that pushed me to become the best version of myself, both professionally and personally. The lessons I've learned, the experiences I've had, and the connections I've made will undoubtedly shape my future career path. As I embark on my senior year at Purdue, I carry with me the invaluable memories and skills gained during this transformative summer.
---
Interested in learning more about internship and co-op opportunities offered at ARCO/Murray? Check out our programs page by clicking here.