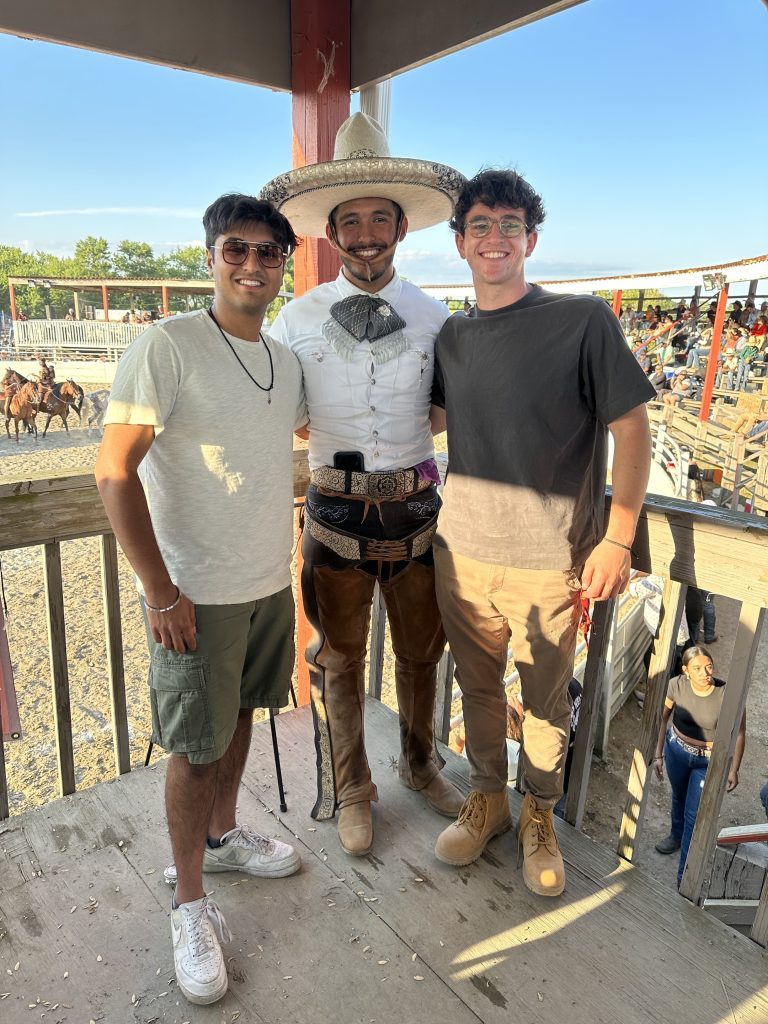 INTERN BLOG BY GIO DE LA TORRE – Hello, my name is Gio De La Torre and I am a senior, attending the University of Illinois in Urbana-Champaign. I am majoring in Civil Engineering with a minor in Business. This past summer I was Project Manager intern with ARCO/Murray in the Downers Grove office for the Entertainment team, and it was by far one of the best decisions I have ever made regarding my career. From the very first day of the internship, all the way through week 12, everyday was always different and filled with new learnings. Everything that I learned and all the challenges I faced throughout the summer, allowed this internship to become the most impactful step in my future success thus far. The ARCO experience definitely helped me confirm that I am in the right career path and that I will actually enjoy coming to work because it is something that I am passionate about.
ARCO is filled with many internship aspects that left me amazed. To start off, one of the aspects that really surprised me is the amount of responsibility that they give to interns. Typically, most companies often have interns only doing "intern work," which consists of small non-technical tasks, busy work, and running errands. However, ARCO is the complete opposite. They really challenge their interns and give them actual important tasks that are crucial to their projects. I really liked the amount of responsibility that ARCO puts on their interns because it really pushes you to learn about project management and makes you feel like you are actually important to the process. At the beginning of the summer, you definitely feel a bit overwhelmed because you don't know a lot about project management and you are already given such big tasks, but ARCO does a great job of providing all the resources to make sure you learn every step, and by the end of the summer it really feels like you are managing a project.
Another aspect of my internship experience that I really enjoyed and surprised me was traveling to job sites all across the country to go meet with subcontractors and check on the progress of the project. When I started this internship, I had no clue that there was going to be traveling included, but it was definitely a great add on to my summer experience. I really enjoyed being able to go to the Puttshack we are building right by Boston. ARCO gave me the chance to have meetings with a couple of subcontractors on-site all by myself and this allowed me to actually be able to make some big decisions on some of the trades for the project.
For anyone looking for a great summer, while at the same time getting the chance to learn so much about project management and gaining experience, ARCO is definitely a great first step and the best path to take.
---
Interested in learning more about internship and co-op opportunities offered at ARCO/Murray? Check out our programs page by clicking here.