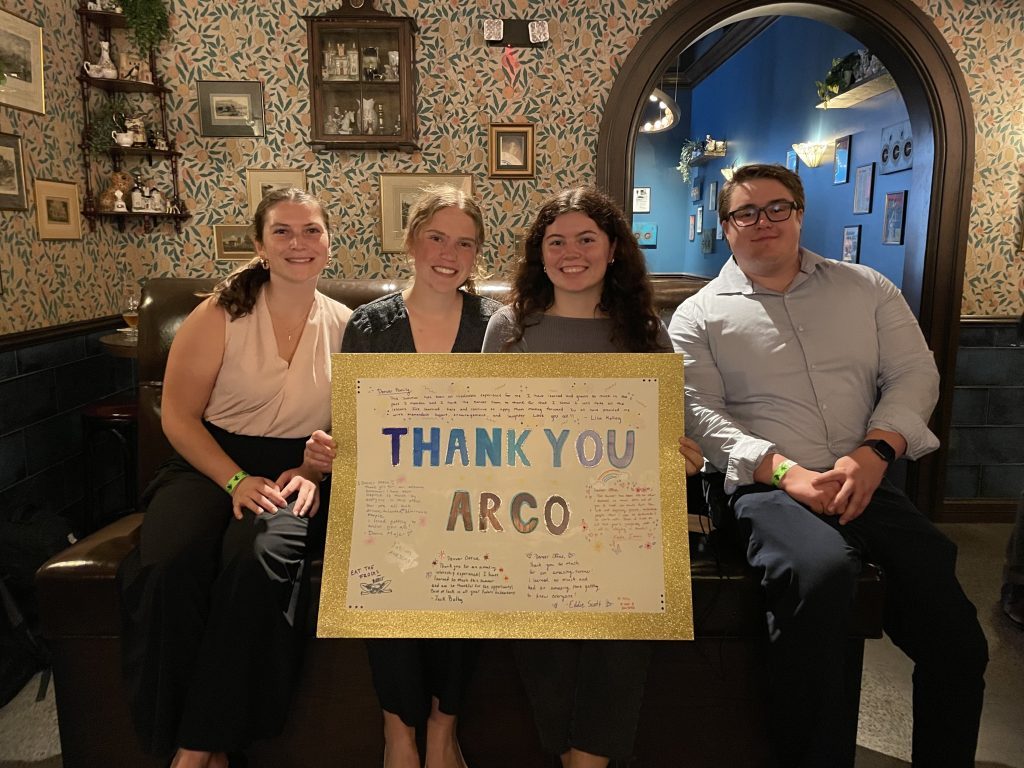 INTERN BLOG BY KATIE IRVIN – During the summer of 2023, between my sophomore and junior year at the University of Colorado, I interned at ARCO/Murray National Construction as a Project Manager Intern in Denver, Colorado. The classroom can only prepare you for the workforce so much, and internships are a great way to get experience and find out what you like and dislike about your field. I am determined to build a career I'm passionate and excited about. This is why my goal for the summer of 2023 was to find an internship that would let me experience as many different roles as possible. ARCO certainly did not disappoint. During my twelve weeks, I worked on a 240-unit apartment complex in Boise, Idaho and got to know every part of the process to make this project successful. Below are five of the most important things I learned.
Ask Questions (Correctly)
Everyone tells you (or should tell you) when you start something new that you should always ask questions. This is so true! Even after the initial training period, you will have dozens of questions every day. But interrupting your manager ten times a day and coming back with follow-ups can be harmful to their workflow, and often unnecessary. Try to think of a solution that makes sense first and ask other interns if they've encountered the same thing. Do your homework, try and find what you need before you ask for help. Then, when you inevitably still have questions, compile a list and find an available time to ask them all at once. Your managers will appreciate it, and you'll protect your own workflow as well.
Attitude is Important
My position involved a lot of communication between myself and my project's superintendents, owners, architects, and subcontractors. I found that a kind and professional attitude made talking to my team so much easier. Everyone is more cooperative and understanding when they feel heard and respected. When I had to be firm with people, I let them know that I understand where they are coming from and reminded them that we have the same end goal. That went a long way towards making those discussions easier. Show your team that you value the job just as much as everyone else.
Track Everything
I found that my organizational skills needed a lot of work to keep up with the sheer amount of information and correspondence I was responsible for. I improved my organization by saving everything to the proper location right as I received it, updating logs frequently, and keeping a daily log of everything I did with tons of notes. My notes included my thought process, questions I had, and next steps to take for every task I had that day. I was surprised by how much I overestimated my memory and had to rely on meticulous notes.
Be Strong
My position this summer was not behind the scenes. I was doing real project management, with very real risk, and taking ownership of my work. It takes confidence, humility, and ambition to really succeed at a high-level internship. You must be willing to correct your mistakes and own them, and be unafraid to step out of your comfort zone.
Form Relationships
ARCO emphasized to us interns that in project management having strong relationships with owners and subcontractors is one of the biggest things you can do to help your project and future ARCO projects. This is an often-overlooked result that is great for your company and great for you. Positive relationships give your company a good reputation and repeat customers, and they provide you with future resources and connections. Form relationships with your coworkers and encourage a good culture. I loved ARCO's culture, and that made a huge impact on my internship. Everyone in the office works really hard, helps each other out, and likes to spend time together outside of work (we played in a volleyball league once a week). ARCO encourages their employees to share lessons learned from past projects, ask questions, and celebrate their successes with each other.
---
Interested in learning more about internship and co-op opportunities offered at ARCO/Murray? Check out our programs page by clicking here.