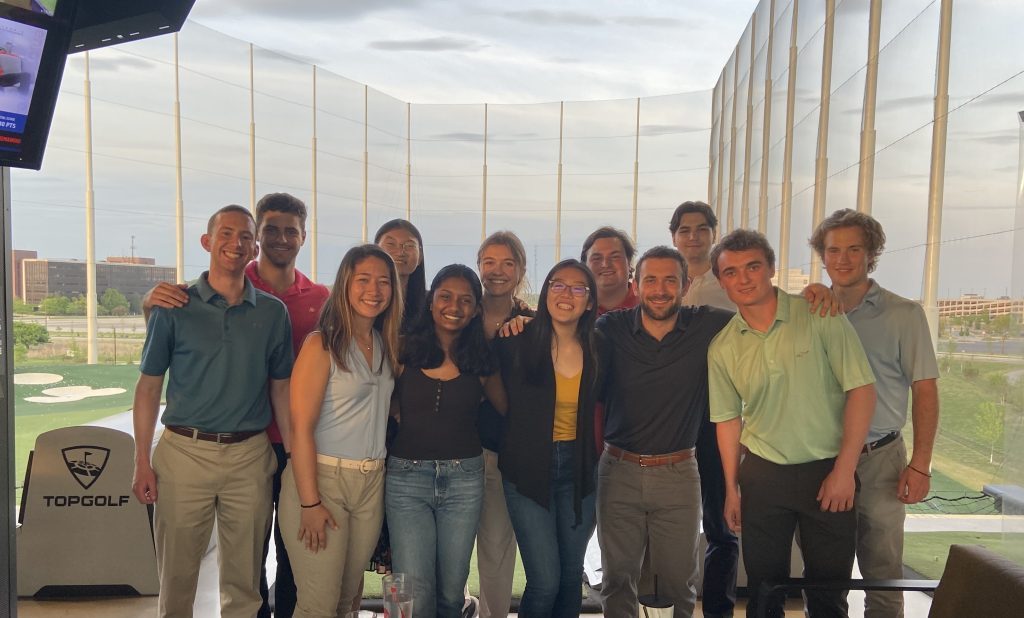 INTERN BLOG BY SUMMER HAWKINS – Hi! My name is Summer and I'm from Oswego, Illinois. I'm a rising senior Civil Engineering student at the University of Alabama, and I love to golf, hike, and kayak. I first met ARCO at the spring career fair my freshman year and was lucky enough to get an internship offer. At the time, I didn't know what construction project management really consisted of, but I was just happy to have an offer after my freshman year. I said yes to the opportunity, and I stayed for the people and culture.
My first summer I worked with the Entertainment team in the Downers Grove office. I didn't expect to do much meaningful work as I had no industry or even class experience at the time, but this was not the case! I watched some trainings and learned the lay of the land the first two weeks, and immediately after that I helped buy out a corporate client warehouse. I was the main point of contact for a handful of subcontractors, and I was surprised by the level of trust my mentor had in me. Of course, he checked my work, and I asked a ton of questions. Yet, he let me be self-sufficient which I appreciated. This continued throughout the summer as I took on larger, more serious tasks.
My second summer I worked in Downers Grove again, but this time with the Tenant Solutions (TS) team. I loved my time with Entertainment, but I wanted to see a variety of product types. I voiced this to my mentor and he helped connect me with the Tenant Solutions team. I started my first day curious to see how the two teams would differ, but they both had the same young energy I saw the previous year. A majority of the Project Managers I have met are in their twenties to early thirties. You can tell they're all intelligent, eager to perform, energetic, approachable, and are proud of the work they do. This creates an environment with a certain buzz in the air that I was not expecting but have come to love. Additionally, ARCO let me work around a four-week study abroad program, so I was able to go to Italy while still gaining valuable work experience.
I'm currently on my third summer, but this time in the Nashville office. One of the main reasons I have not left ARCO is due to their ability to accommodate. I asked them about studying abroad before I accepted my offer, and they were willing to make it work. I voiced my want to move to either Nashville or Denver because I want to get out of Illinois post-graduation, and the people I knew helped me get here. It's been pleasant surprise after pleasant surprise, but I think the biggest advice I can give you is to invest in maintaining relationships. The people are what make ARCO special, and they will go above and beyond for you in anyway they can. Shoutout Mike Gaw, Brent Cleland, Scott Nomellini, Annika Kronenwetter, and Allison Witte!
---
Interested in learning more about internship and co-op opportunities offered at ARCO/Murray? Check out our programs page by clicking here.