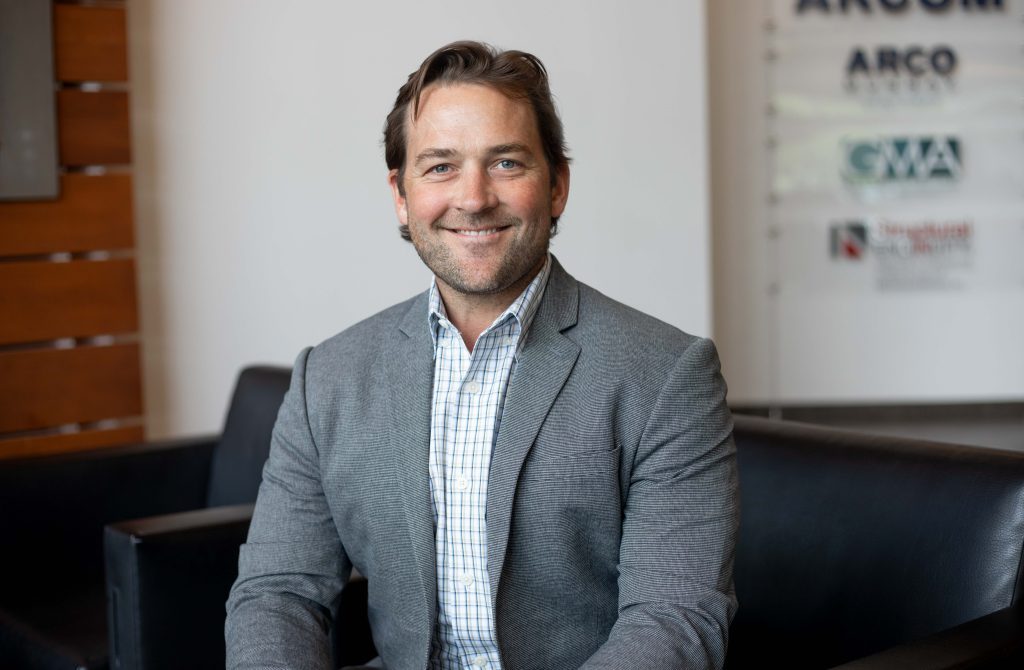 ARCO/Murray is thrilled to announce the latest addition to our Controlled Environment Agriculture (CEA) division: Kyle Lisabeth, who joins us as the Water Solutions Manager. With an exceptional track record of 15 years of diverse water management experience, Kyle brings expertise and innovation to our highly specialized and growing CEA team.
Kyle's professional journey is marked by his dedication, expertise, and leadership in various industries, all revolving around the critical theme of water resource management. His background includes engagement with state and federal water policy, agribusiness, and municipal and industrial projects, making him a true subject matter expert in water regulation and climate adaptation.
A significant highlight of Kyle's career is his contribution to agribusiness projects, where he has harnessed the skills necessary to implement resilient solutions within the Controlled Environment Agriculture industry. His proficiency in leveraging community, government, utilities, technology, and sustainability principles has consistently yielded positive impacts on water-related challenges.
Kyle is also a Water Policy Advisor for the Resource Innovation Institute, an important partner and advocate to ARCO and the CEA industry. Here, Kyle has contributed by collaborating with industry stakeholders, utility companies, and government agencies to help develop guidance documentation to evoke policy change related to climate-smart water usage for agriculture.
Kyle is passionate and believes in the potential of the AgTech and CEA sectors to contribute to a sustainable global food supply. He envisions capturing the complete water footprint and quantifying reduction, reclamation, and reuse initiatives as crucial avenues for the industry's growth. His belief in the value of education, technology solutions, data analytics, and best management practices aligns perfectly with ARCO/Murray's ethos of innovation and excellence.
As we welcome Kyle Lisabeth to our team, we anticipate a future marked by innovation, sustainability, and groundbreaking solutions in Controlled Environment Agriculture. His expertise and dedication are set to play a pivotal role in advancing our mission of shaping the future of agricultural practices.
Join us in extending a warm welcome to Kyle Lisabeth, the newest member of the ARCO/Murray Controlled Environment Agriculture team!