Crow Holdings Industrial has embarked on a new development venture in Merrillville, Indiana. The $300 million investment will bring much-needed jobs and economic growth to the area. This is great news for the community and the local businesses that support it. Merrillville is a thriving town, and Crow Holdings Industrial will be an integral part of its future.
Two years ago, Crow started a 279,000 SF speculative industrial development in Merrillville, Indiana, a new location to Crow and an area with great promise for prospective tenants. Crow saw immediate success in their first investment in Merrillville, quickly leasing their space and seeing other tenants and developers follow suit. The proximity to the Chicagoland area made it a desirable area for big box tenants and high-quality, smaller-sized warehouse and distribution tenants alike.
Today, Crow holds 195 acres of developable land in Merrillville. Merrillville offers the space to build and delivers economic benefits that a busy, urban area cannot – a perfect combination in this low-vacancy industrial market. As these developments are underway, Crow is also making improvements to the local infrastructure.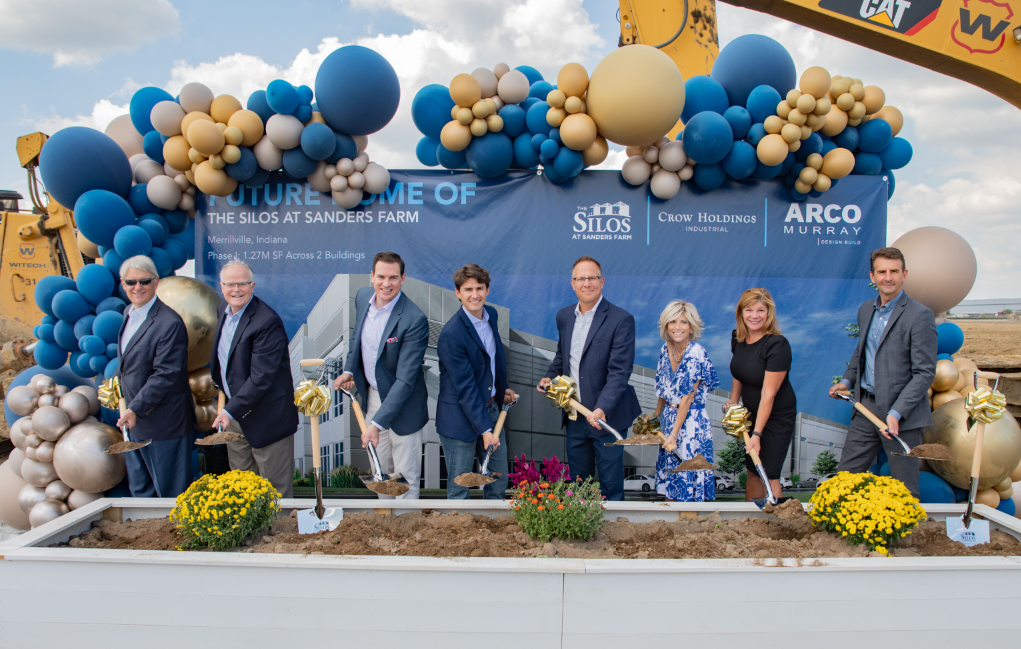 The Town of Merrillville is fortunate to have a development partner like Crow Holdings Industrial. With their investment in the community and commitment to quality, these developments will bring jobs and economic growth. ARCO/Murray is currently constructing 1.27M SF across two buildings for the first phase of construction at the latest Crow development, The Silos at Sanders Farm. We are excited to be partnering with them on this project as the design-build general contractor and we look forward to seeing the positive impact it has on Merrillville.
For more information on how a design-build general contractor can help you with your next project, contact us below.