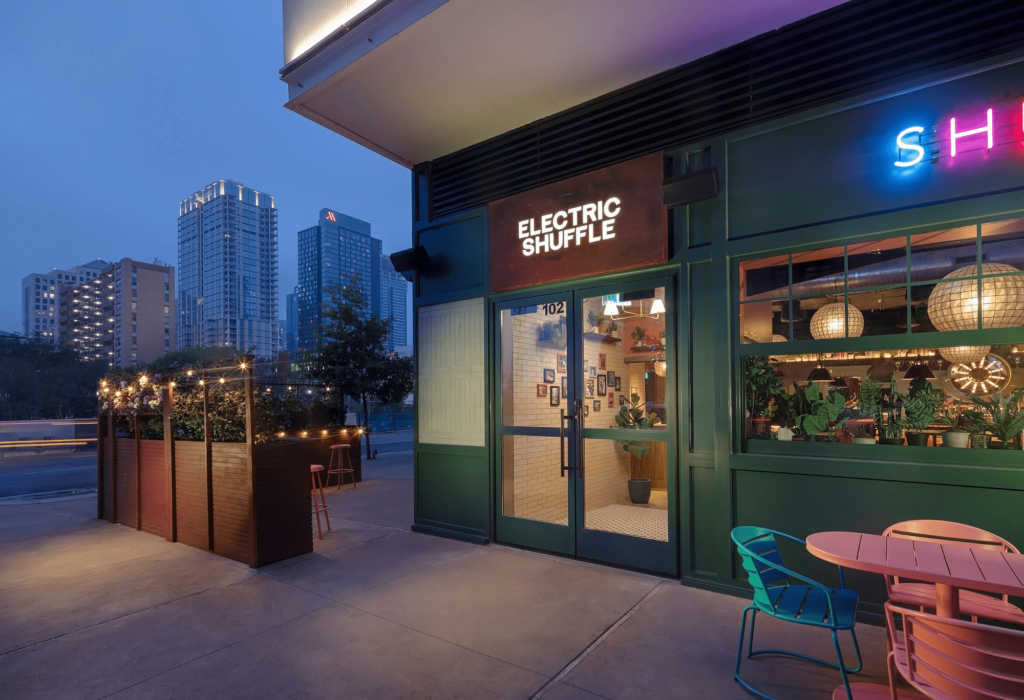 AUSTIN, TX, November 8, 2022 – Electric Shuffle, a technology-driven shuffleboard concept, opened its second U.S. location near the Rainey Street entertainment district in Austin, Texas. The 6,790 SF location-based entertainment venue is located at 91 Red River Street and opened its doors to the public last Friday, November 4th.
The Electric Shuffle experience includes high-tech shuffleboard, unique interior design, live DJs, craft cocktails, and a variety of shareable food options. The innovative concept puts a contemporary spin on the already beloved game of shuffleboard and has been reimagined using custom-built tables and interactive technology. The Austin space has a total of 10 shuffleboard tables available and each table can accommodate anywhere from 4 to 20 players. The tables keep score themselves and take photos of the group participating.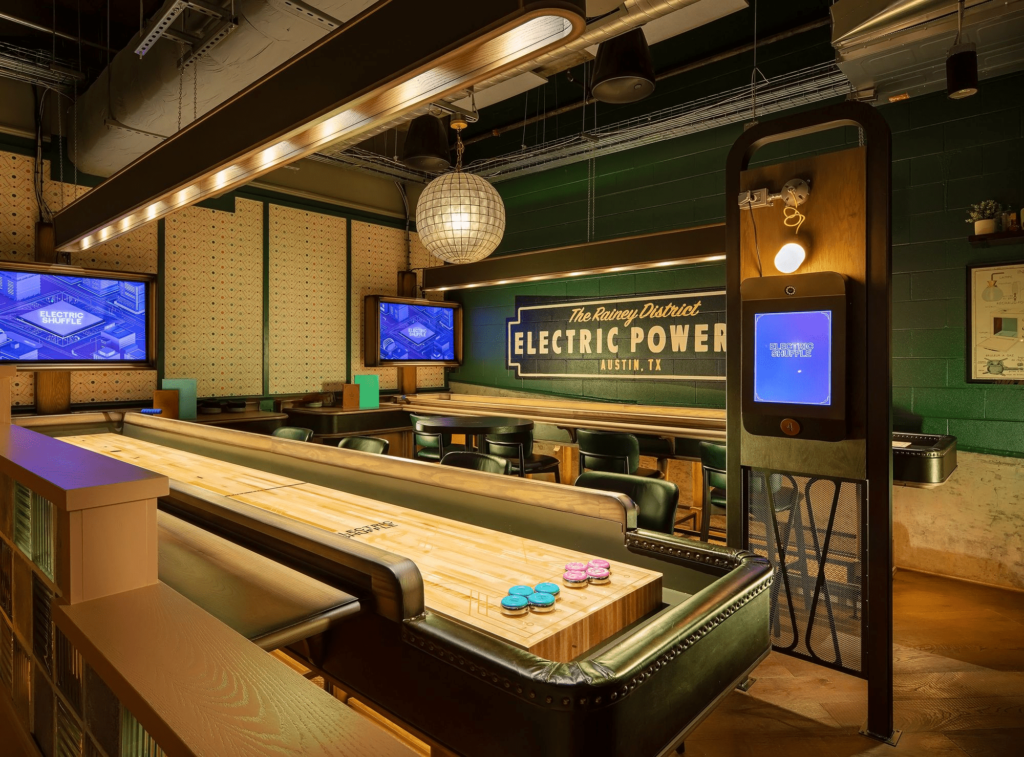 In addition to being a nightlife destination, Electric Shuffle Austin is open for brunch on Saturdays and Sundays and can host events with up to 250 people.
"We are thrilled to finally be opening our doors and can't wait to show Austin what we've been working on," shares Gene Ball, CEO of Electric Shuffle USA. "We love bringing groups of friends and are excited to join the epic community in downtown Austin."
The space and the game itself are designed with social media in mind. The Electric Shuffle design team devised a setting that blends science and art together timelessly by utilizing camera vision technology that tracks every puck, keeps score, and integrates up to 20 people per table into a variety of team-based shuffleboard games.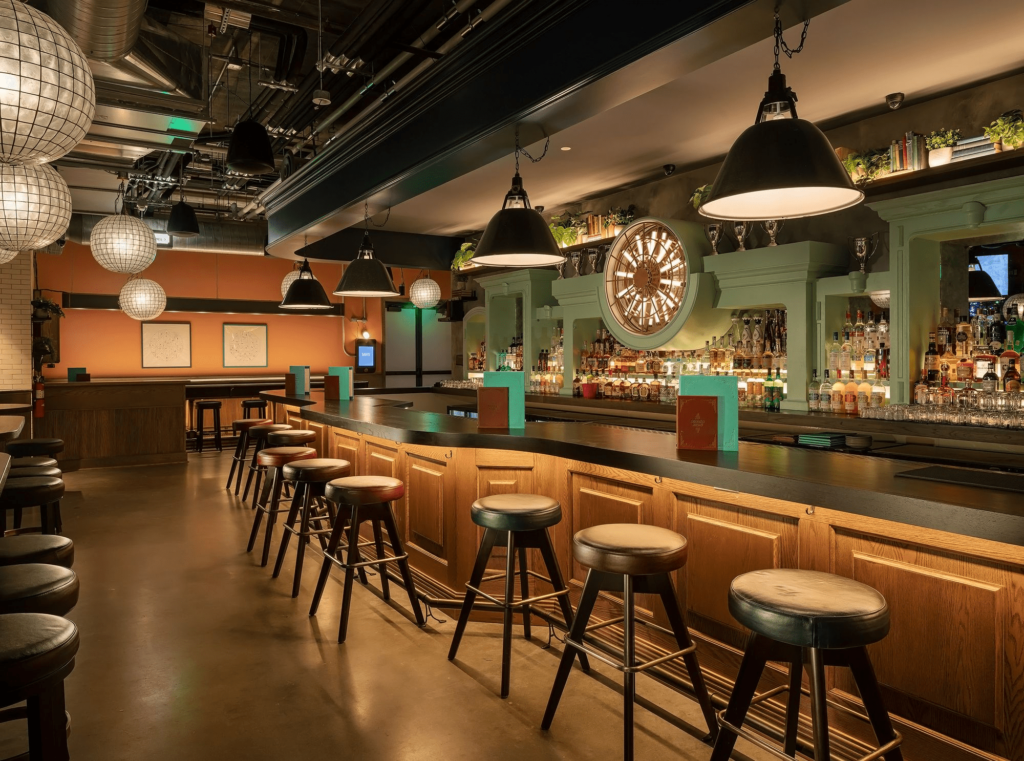 Electric Shuffle partnered with ARCO/Murray to build the Austin venue after the successful delivery of the Dallas location in 2020. ARCO/Murray is a design-build general contractor experienced in expanding entertainment concepts nationally.
About Electric Shuffle
Electric Shuffle has reinvented shuffleboard by rescuing it from the back of bars, bringing the experience into a fun, exciting, and incredible atmosphere. With a foundation built upon high-energy bar games, industry-leading technology, delightful cocktails, delicious food, immaculate vibes, beautiful décor, and of course shuffleboard, guests are invited to celebrate any occasion the right way. From boozy brunches with friends to company buyouts with colleagues and everything in between, Electric Shuffle infuses energy and fun into every experience. To learn more please visit www.electricshuffleusa.com/austin.
About ARCO/Murray
ENR's #5 Entertainment Contractor, ARCO/Murray, is a single-source national design and construction firm specializing in commercial construction and real estate needs for Fortune 500 companies and individual businesses. ARCO/Murray has completed over $1.2B of work for entertainment clients including national rollout programs for Topgolf, Puttshack, and iFly. To learn more about ARCO/Murray, visit https://www.arcomurray.com/entertainment/