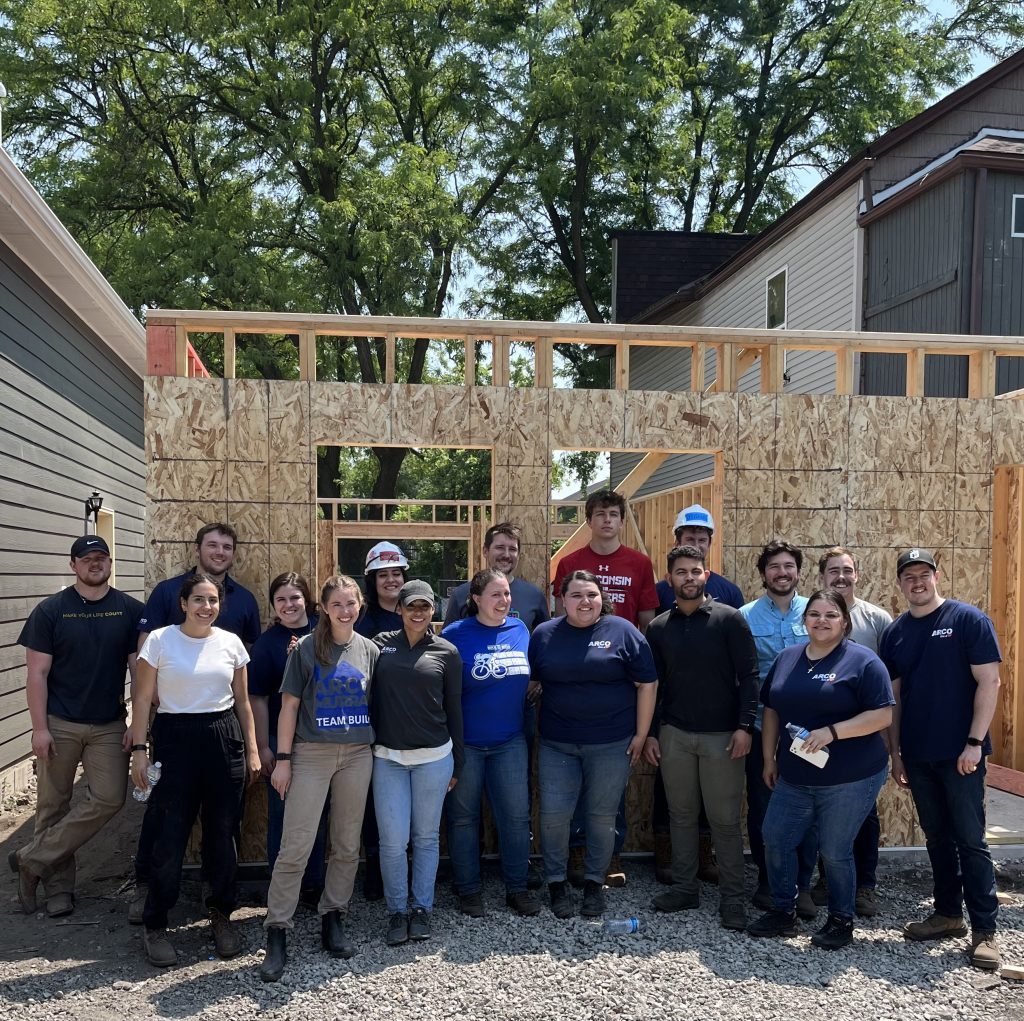 INTERN BLOG BY TRISTAN BEAUCHAMP – My name is Tristan Beauchamp and for the past 3 months I have worked as a Project Management intern at ARCO/Murray on the Multifamily team. I am a student at McGill University in Montreal, Quebec going into my third year of Civil Engineering. I'm very involved in student life as the captain of the Concrete Canoe Design Team, a member of student government and have held positions in several other clubs. This past academic year, one of my biggest goals (aside from passing Advanced Calculus and Structural Engineering II) was to secure a summer internship and to start school the following fall having a better idea of what I want to do with my career.

This job hunt led me to several career fairs, coffee chats and writing more cover letters than I can count but throughout this process I continued to search for the same thing: real responsibility and the opportunity to have an impact. This is why I was so excited when I came across ARCO, as the internship was described to me as "jumping in the deep end and learning to swim" by Bill Krol in my first round of phone interviews. No more than 2 weeks and 2 interviews later I signed a contract and that meant I was moving over 1000km to Chicago for the summer.

Within my first week of arriving, I had moved into an apartment with 3 other ARCO interns, seen almost all of the tourist attractions in the city and met a absolute ton of full time ARCO employees (whose names it would take me another couple weeks to remember). The first thing that really stood out to me was the work environment. Even though its clear that everyone works incredibly hard, everyone is approachable and there is still always fun being had. I am yet to meet a single ARCO employee that is unfriendly or unwelcoming. Additionally, this promise of impactful work and responsibility was quickly met with my mentor walking me through how to speak with subcontractors and immediately giving me the green light to autonomously manage a scope worth over half a million dollars.

Continuing throughout the summer, the workload continued to steadily grow and with the help of my mentor, I was able to accomplish a lot of things that I am quite proud of. I am on track to contract over one and a half million dollars worth of subcontracts by the end of the summer and save over one hundred thousand dollars for my project. Along with work, I've gotten to take part in tons of social events including an intern event at Topgolf, a Habitat for Humanity Build Day, Family Feud with the Multifamily team, a tailgate party, playing with the ARCO beach volleyball team and a boat cruise down the Chicago river.

As the summer comes to a close, I put a lot of work into my capstone presentation. This is a project outlining ideas for ARCO expansion and improvement. Interns work on this project in teams over the course of the summer and at the end, present it to company executives for a cash prize. Along with my team, I have created a program that takes project information and matches you to governmental tax incentives and I am excited to say that I was able to win the competition!

I am proud of what I've accomplished these past few months and I certainly have a better idea of where my career is going thanks to ARCO. I want to give special thanks to my mentor, Mike, and everyone else on my team for all of their support this summer!
---
Interested in learning more about internship and co-op opportunities offered at ARCO/Murray? Check out our programs page by clicking here.