ARCO/Murray recently completed construction of a 96,000 square-foot build-to-suit laundry facility for Alsco in Kyle, Texas. The new mixed plant will service 7,500 customers in the greater Austin area. Plant operations began on September 4, 2018 with a team of 150 employees. The facility includes a new 9,000 square-foot office, 6,500 square-foot mechanical room and a 9,000 square-foot second level mezzanine.
ARCO/Murray provided a complete design/build solution including architectural and engineering design, permitting, construction and final equipment connections. The project was completed and turned over to Alsco ten days ahead of the contracted completion date.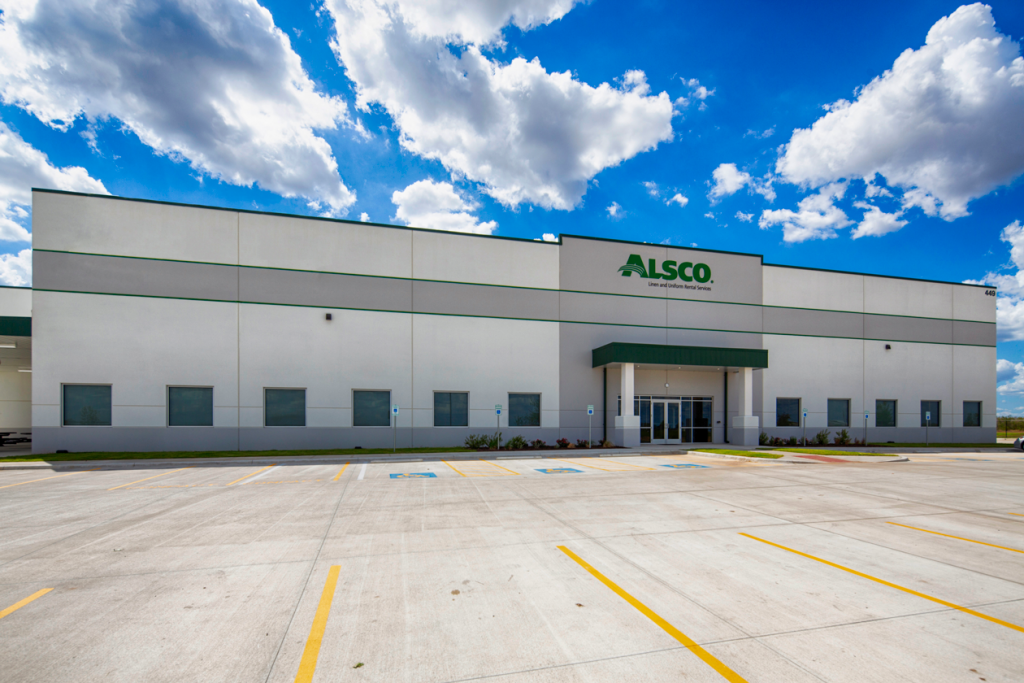 Utility service upgrades included water, sewer, natural gas and electrical. An energy-saving ceramic filtration water recycle system is to be added to reduce water usage. The exterior walls are concrete tilt construction with an interior clear height of 28'. The equipment was provided by a mix of vendors including washroom equipment by Milnor and Ellis, rail by Ryco and Kannegiesser E-Tech, soil counting by Automation Dynamics, finishing equipment from Jensen, Leonard Automatics and Tingue Brown, and dryers from Ellis. Ludell and Norchem supplied the mechanical room equipment
ARCO/Murray's Justin Hearld was project manager with David Rogers serving as superintendent.