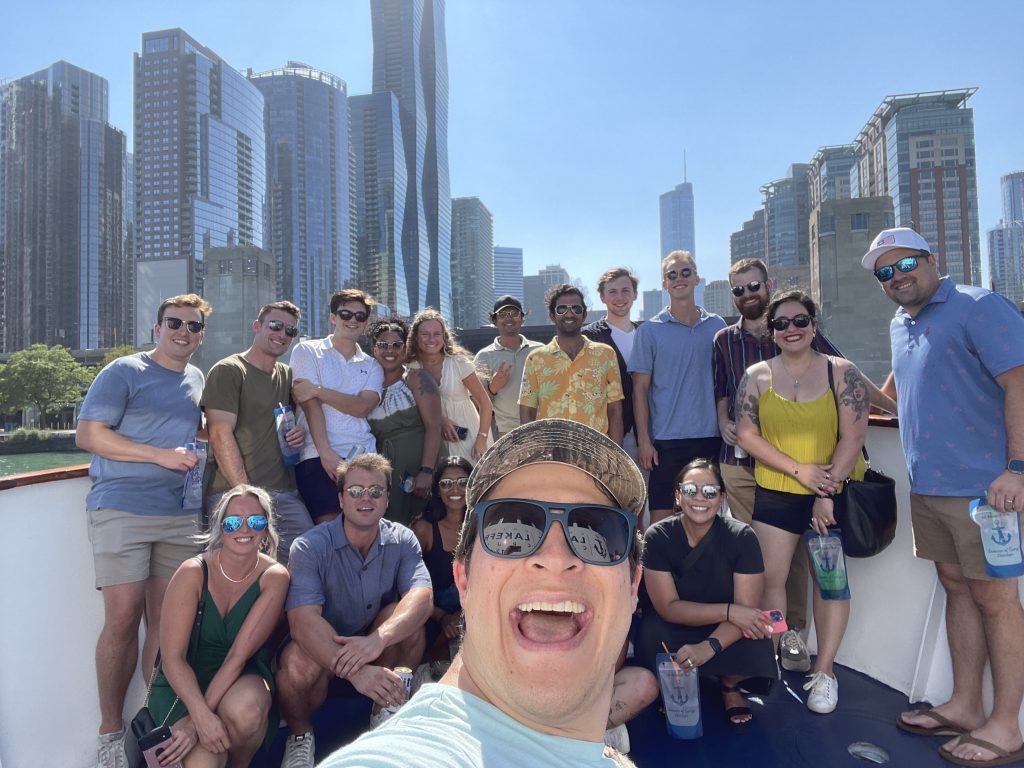 INTERN BLOG BY KATE WOJCIECHOWSKI – I had not yet finished my freshman year at Northwestern University when I received an offer for an internship at ARCO/Murray. I was thrilled, but also very nervous. Though I am a civil engineering major interested in construction, I have little exposure to the industry, which made starting as a Project Manager Intern for the Industrial team very nervewracking. However, my experience has been nothing short of excellent, and I am grateful for everything I've learned in my time here, summarized below.
Never Be Afraid to Ask Questions
It's easy to be uncomfortable in a new environment, but I learned to get comfortable in the unfamiliar. This is your chance to learn from the smartest and most capable people in the industry. There's a bit of ego burying that must happen when stepping into something new – accept that you don't know much and ask away. It truly is the best way to learn! I have asked many questions in my time here, and through observation and clearing up my own misunderstandings, I have gained early insights to begin understanding the industry and learn the order of operations.
You Can and Will Make Mistakes (Just Don't Make the Same One Twice)
We've all heard that "nobody's perfect" and this has been a mantra throughout my internship. In a new job where you're a novice, it's simply not reasonable to act without making mistakes. I have felt embarrassed many times over mistakes I've made, but I've tried to look through a different lens – it's better to have errors now than get yourself into hot water later. Don't be afraid to own up to a wrongdoing, take each one in stride, and find the lesson that lies in it.
Know that People Want You to Succeed
No matter how busy your ARCO/Murray coworkers get, they will always make time for your questions. It can be difficult as an intern sitting in the most entry-level of positions, but even though your coworkers aren't necessarily your equals, they treat you as an equal. The level of respect shown throughout the organization has really helped me adjust to a new environment, and I am grateful for the level of trust put in me. You may be thrown into something you have no idea about, but there are people at every turn who want to help you and make sure you're on the right path. 
Have Hunger to Learn
I came into this internship with little understanding of the construction world, but that has not negatively affected my experience. I have been eager to learn and understand every day since my arrival, and it has helped me to fill in gaps and develop an understanding of ARCO and the construction industry. I remember telling my mentor on my first day that my goal was to be a sponge absorbing all my surroundings, and I have sought to do that each day on the job. There have been many instances where I have not had full understanding of what's going on, but I have embraced my situation by learning all that I can to begin to gain an understanding. You set yourself up for success when you demonstrate an appetite for knowledge.
Good Communication is Invaluable
Few skills matter more in this role than being able to effectively communicate. Whether calling a subcontractor or clarifying a question with an engineer, you need to be able to clearly get your point across and get answers to your important questions, while feeling confident in your understanding. I was once anxious to even make a phone call to the doctor's office, but ARCO has instilled in me confidence in my communication skills. It's important to tailor clear inquiries to those you are in contact with and effectively synthesize information in order to avoid misunderstandings and keep the timeline intact.
---
Interested in learning more about internship and co-op opportunities offered at ARCO/Murray? Check out our programs page by clicking here.