ARCO/Murray is thrilled to announce the newest addition to our Controlled Environment Agriculture (CEA) team, Collin Walters. With a wealth of experience in CEA construction management and project engineering, Collin is poised to take on the challenges of this rapidly growing industry.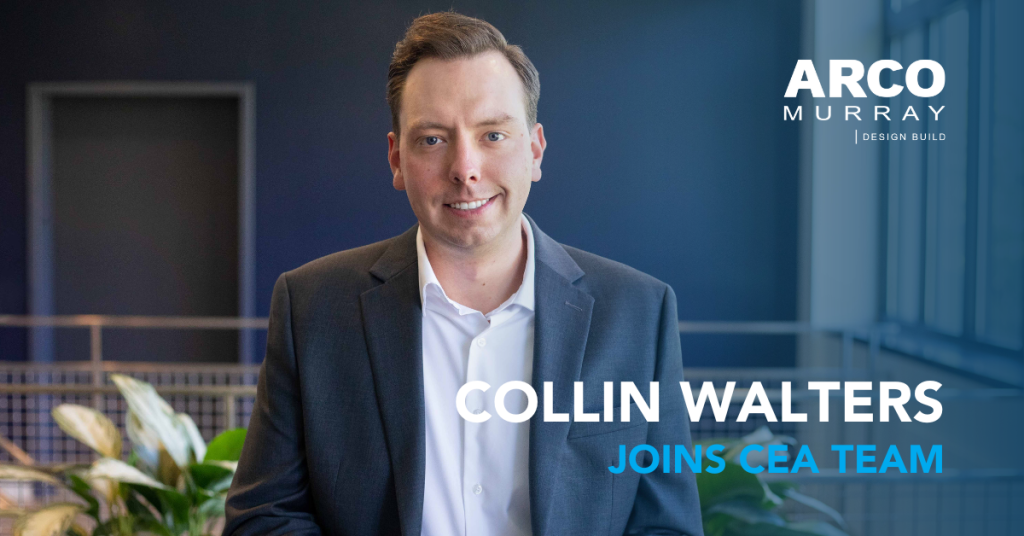 Prior to joining ARCO/Murray, Collin served as the Construction Program Manager at AppHarvest, where he finalized their flagship facility, a 60-acre tomato farm in Morehead, KY, and proceeded to lead the construction program for three simultaneous CEA facilities in under two years. These facilities included a 60-acre tomato farm in Richmond, KY, a 30-acre strawberry and cucumber farm in Somerset, KY, and a 15-acre automated leafy greens facility in Berea, KY – one of the largest of its kind in the world. Together, these projects represent one of the largest simultaneous CEA buildouts in US history.
In addition to his experience in CEA, Collin has also worked as a Global Projects Engineer for ExxonMobil, focusing on Chemical Complex development and offshore asset management. He also has experience in pharmaceutical manufacturing, specifically in packaging systems and supply chain management. Collin holds a degree in Mechanical Engineering from Purdue University.
During his free time, Collin likes to explore the depths of the ocean through scuba diving, experiment with new culinary creations in the kitchen, and capture moments and memories through his passion for photography.
We are excited to have Collin on board as we continue to expand our capabilities in CEA construction. His experience and expertise will be invaluable as we work to provide innovative solutions for our clients.