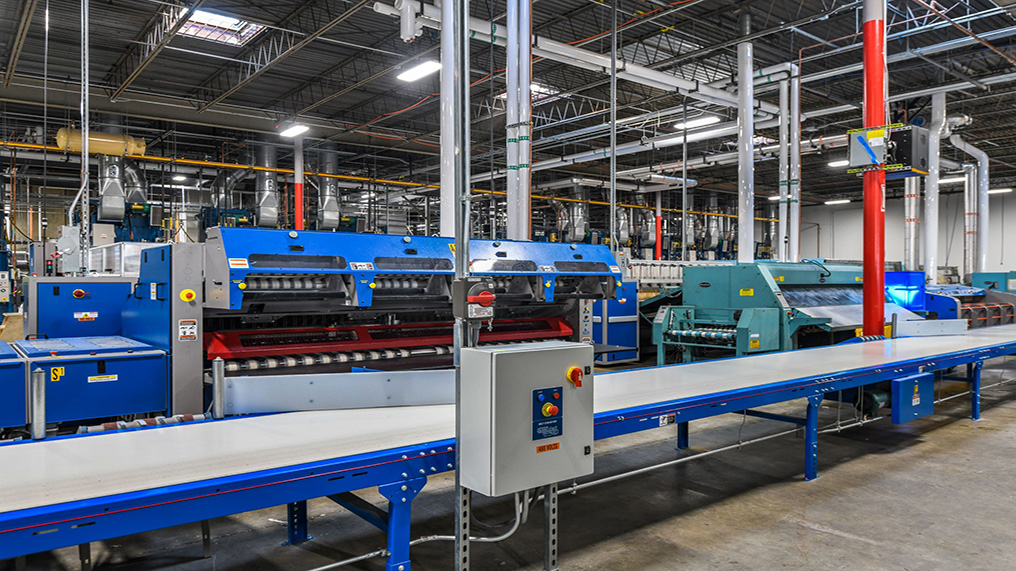 ARCO/MURRAY recently completed a 35,500 SF laundry build-out for timeshare resort company, Westgate Resorts. The facility was built to consolidate two older Westgate laundries into one larger, more efficient facility. The project was a complete design/build solution and included a combination of new equipment provided by Steiner Atlantic and existing equipment brought over from the old laundries.
One of the more challenging aspects of the project was relocating an existing ironer with an external thermal oil heater and distribution system. In collaboration with the equipment manufacturer, ARCO/Murray was able to develop, design and install a solution that elevated the supply and return lines and raised the supply tank to utilize gravity for thermal oil distribution. This provided a safe and cost-effective option that allowed this existing equipment to be re-used in the new laundry.
This was ARCO/Murray's first project with Westgate Resorts. Nick Behm served as project manager and Glenn Broome was the project superintendent.