ARCO/Murray recently participated in Bisnow's Future of Uptown and Deep Ellum event in Dallas, Texas which covered new developments, emerging trends, and the role of entertainment in Dallas' core. Bill Krol, Principal of ARCO/Murray's Entertainment Division, moderated the second panel focusing primarily on the Deep Ellum neighborhood and how entertainment venues impact the community.
Each panel had a specific topic and area to focus on, but each conversation found its way back to the theme of 18-hour cities and live-work-play (LWP) communities.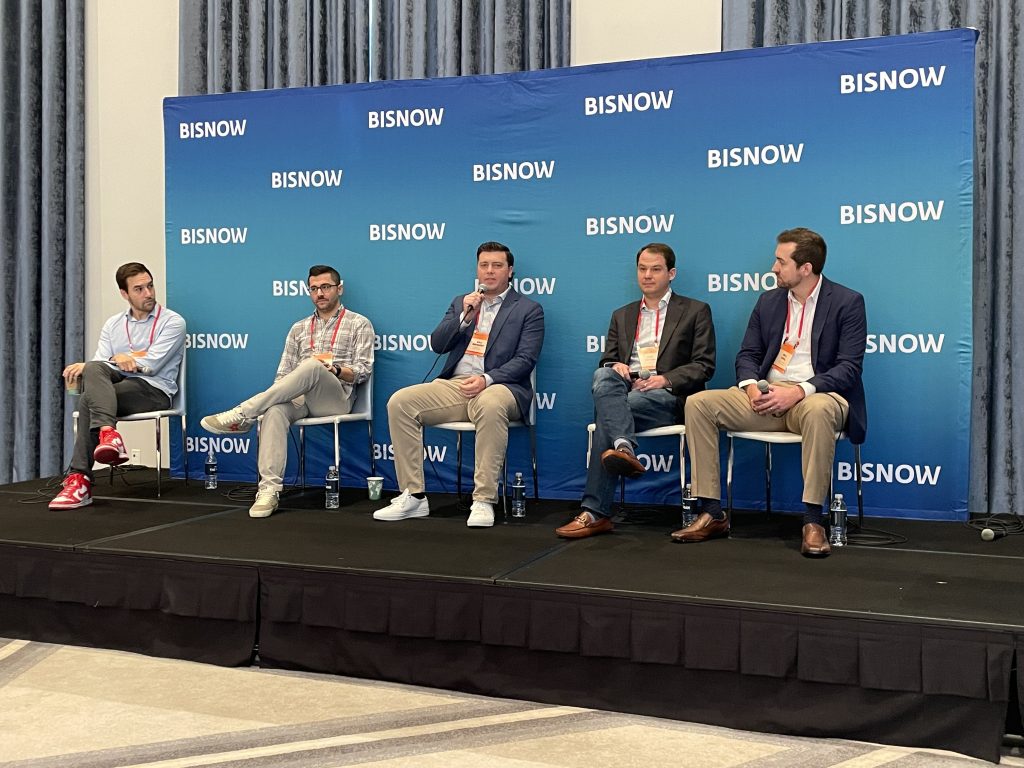 What is a Live-Work-Play Community?
A live-work-play community is an area where there are housing options, career opportunities, and recreational outlets like restaurants, bars, and entertainment all in a small radius. Historically, major cities with bustling downtowns like New York, Chicago, and Los Angeles were some of the only live-work-play communities.
The main component of an LWP community is the ease of access to everything one would need and want on a typical day. Residents can access all of what the community has to offer via walking, public transportation, or bike.
The benefits of this type of community include a sense of closeness with your neighbors, a strong economy, and a healthier lifestyle due to the prevalence of alternative modes of transportation.
Deep Ellum's Emergence as an LWP Community
The Deep Ellum neighborhood has a long and rich history of culture, art, music, diversity, and industry going back 150 years (The Deep Ellum Foundation is heading up the 150-year celebration starting in January 2023). Throughout Deep Ellum's history, the neighborhood always had at least 1 or 2 components of an LWP community. In the late 19th century and early 20th, the neighborhood was a center for industries like the cotton gin and automobiles. From the 1920s to the 1950s and then again in the 1980s to now, the area flourished as an entertainment district with live music being the main attraction. Today, Deep Ellum has over 30 live music venues and continues to excel in the "play" area of a live-work-play community.
During the panel discussion, Gene Ball, the CEO of Electric Shuffle, spoke at length about the unique play opportunities in the area and why his group chose Deep Ellum as the first Electric Shuffle location in the U.S.
"…what attracted us to Deep Ellum and ultimately influenced us to put our first location here was the ability to access hospitality, food & beverage, design, music, arts all within five minutes of each other. You can get barbecue, go salsa dancing, listen to live music, go play bar games, and just have a good bite to eat all within a five-minute walk."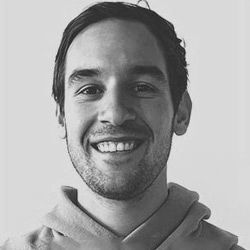 Gene and his team worked with ARCO/Murray to open this location back in November of 2021. The fun in Deep Ellum isn't stopping with Electric Shuffle's high-tech shuffleboard bar concept though. Zach Shor is the Co-Founder of an early-stage venture capital firm, Lagniappe Capital Partners (LCP), which focuses on tech-enabled entertainment concepts and during the panel, he shared his thoughts on why his group chose Deep Ellum as the landing spot for a new concept.
"…I think Deep Ellum is a great representation of the city of Dallas' diversity, inclusivity, culture, and soul. The project we're about to start working on is around surfing which is one of the most diverse and inclusive sports in the world. For our project, there is nowhere else in North Texas that we'd want to put it."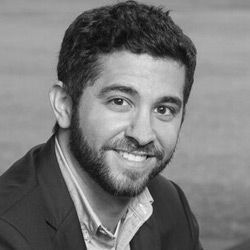 It's clear Deep Ellum is a prime location for entertainment concepts and music venues, but a live-work-play community needs more than that. During the panel, Jon Hetzel, Partner at Madison Partners and President of the Deep Ellum Foundation, dove into how the community is expanding beyond just being an entertainment district.
"Our pitches also included a component of us transitioning from just being an entertainment district to being more of an 18-hour day district. And that is due to the office and multifamily developments and adaptive reuse projects that have happened in the neighborhood."
According to Stephanie Hudiburg of the Deep Ellum Foundation, the office and retail sectors of Deep Ellum have grown over 1.7M SF and 130K SF respectively. The future is bright for the area and there continues to be increased activity around creating new mixed-use developments.
ARCO/Murray's Contribution to Play
ARCO/Murray was recently recognized as a Top 5 Entertainment General Contractor by ENR and focuses on building best in class game-changing entertainment concepts. ARCO's entertainment team has built for clients like Topgolf, Puttshack, and iFly across the nation and in recent years, frequently builds in the LWP neighborhoods of urban areas.
The West Midtown area of Atlanta continues to be a burgeoning live-work-play area with urban lofts, restaurants, art galleries, music venues, and a large population of young professionals. ARCO/Murray helped add multiple concepts to the area starting with a Topgolf in 2015, then a Puttshack in 2020, a Beat The Bomb in 2022, and is currently working on adding a Flight Club in the near future. Flight Club is a tech-enabled entertainment concept that includes darts, music, and a fun menu of cocktails and shareable food options.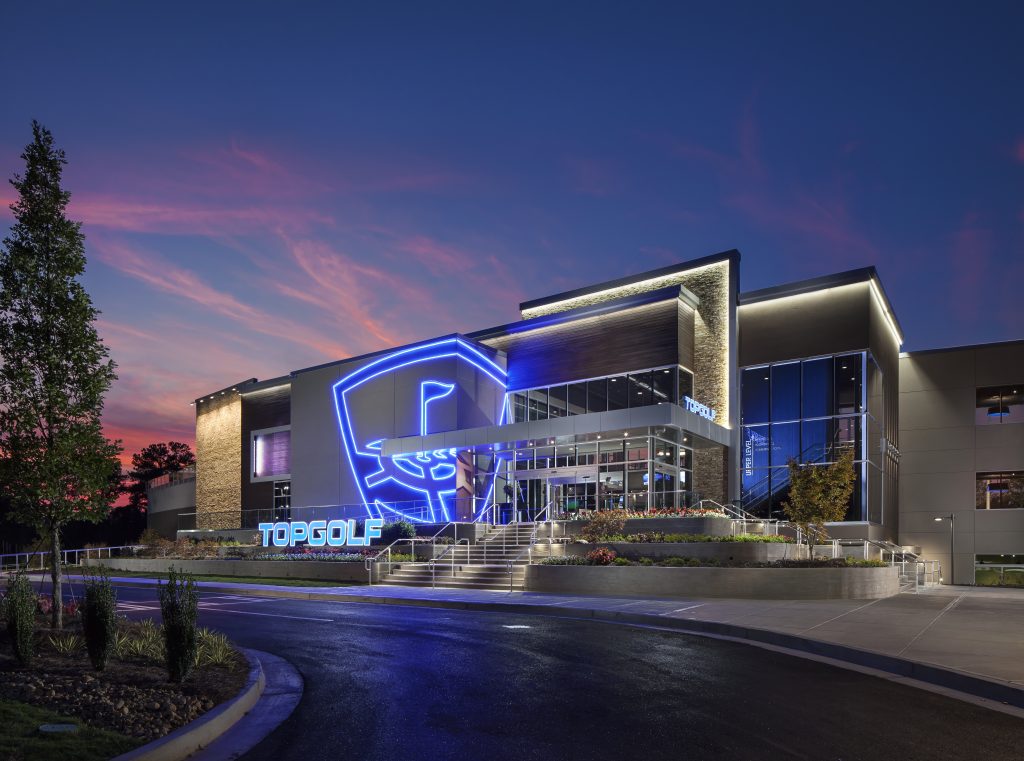 Just last month, Electric Shuffle opened its second location in the Rainey Street Historic District of Austin, Texas. This district is an entertainment hotspot for the broader LWP community of downtown Austin. Austin continues to thrive as an 18-hour city and according to the State of Downtown Report 2022, there is over 2.1M SF under construction and 11 office projects currently underway.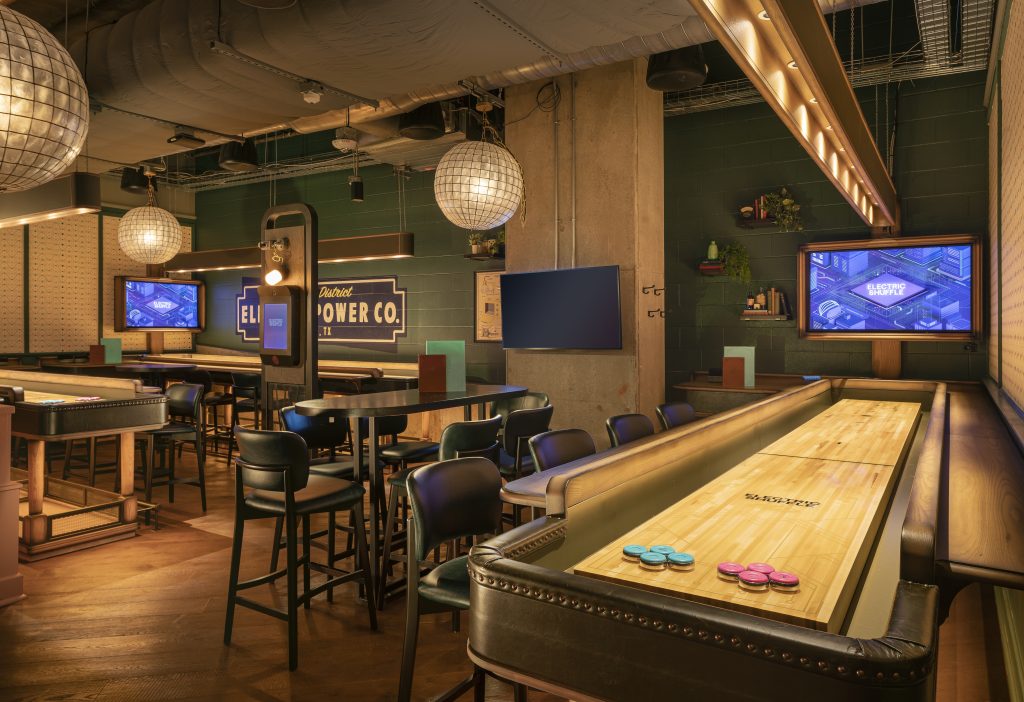 Another less well-known LWP area that is blooming is the MidCity District of Huntsville, Alabama. MidCity has over 350K SF of retail, 400K SF of office, and 1,600 residential units, and doesn't seem to be slowing down. Back in 2017, ARCO/Murray contributed to the fun by building a 52,000+ SF Topgolf.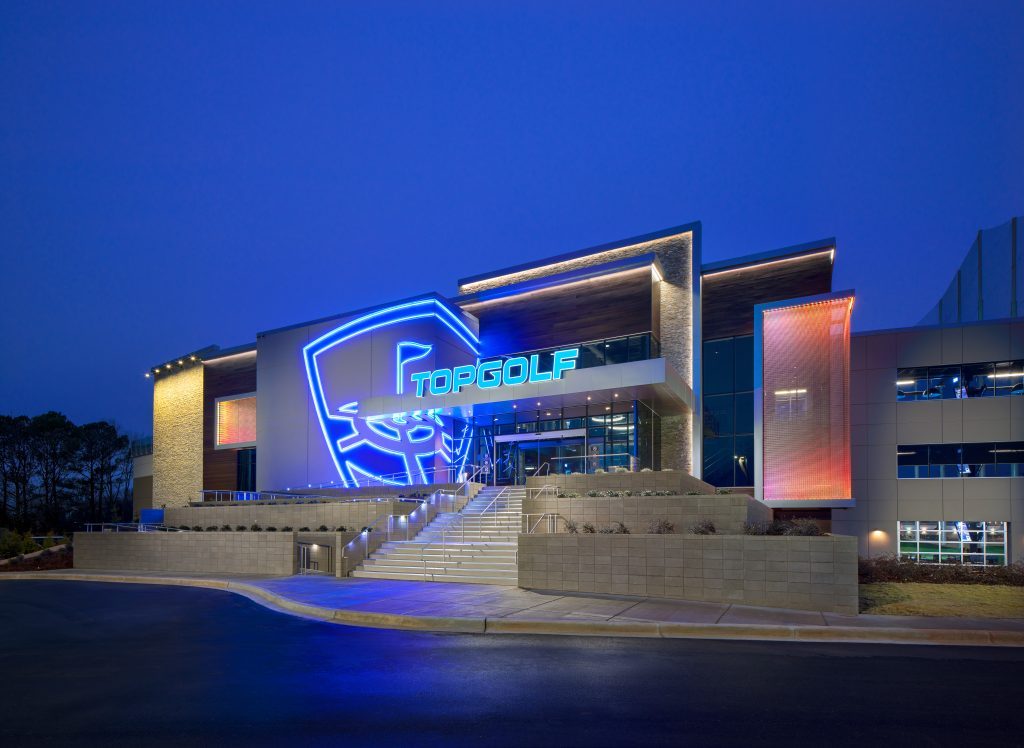 In the case of Deep Ellum as an emerging LWP community, entertainment is the historical nucleus of the area, but this isn't true for all 18-hour cities. Other LWP communities have a booming office/industry sector or attractive housing options as their historical core, and the other elements are added later. Regardless of the sequence of the three major live-work-play elements melding together, entertainment continues to be a key piece of communities where citizens can achieve a high quality of life by living, working, and socializing in the same area.
Thank you for reading!
Contact the ARCO/Murray Entertainment Team. We're interested in hearing about all things entertainment!