Looking Back on the U.S. Industrial Market
The industrial asset class has changed dramatically over the last couple of decades. There used to be a time when if you told someone you were an industrial developer, they would immediately picture smokestacks and factories. The industry itself did not have much appeal compared to the more favorable office and retail sectors. Investors in the industrial sector were a modest group, where everyone knew each other, and were generally the only players in the game. Landlords offered a minimum 7-year, or sometimes 10-year lease to guarantee tenant occupancy for a long time and lower their investment risk. Meanwhile, industrial tenants operated their businesses lean, carefully balancing onsite and offshore inventory – striving to keep just the right number of reserves for operational efficiency, deliverability, and customer satisfaction. But a lot has changed, and the attention of a significant number of investors has shifted to industrial.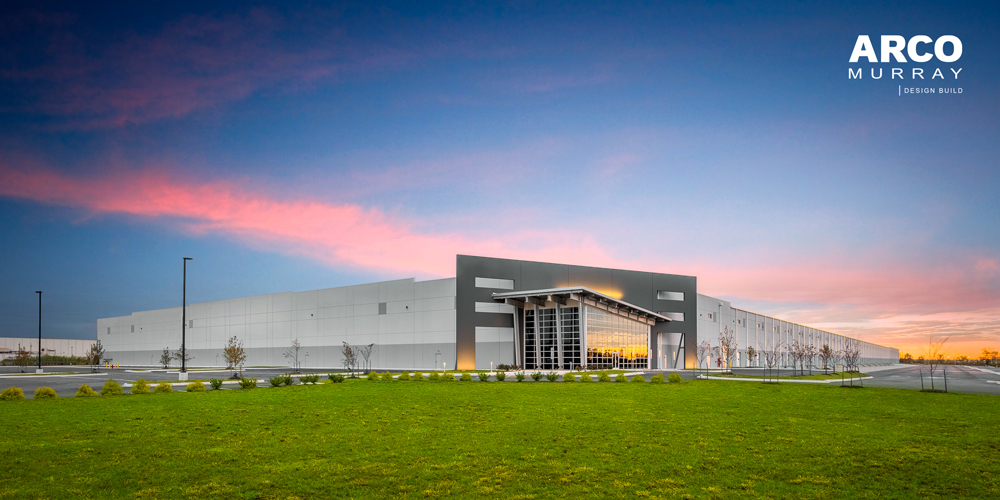 The Industrial Sector of Today
Over the last decade, we have seen the industrial sector begin to evolve. New technology, a rise in e-commerce, and a growing third-party logistics (3PL) industry have helped to diversify the type of industrial assets we see today. As Cushman & Wakefield reports in their Q4 Industrial Report, however, of the 568.3 million square feet of construction in the Q4 Industrial pipeline, 94% of the product was warehouse/distribution. And although supply is booming, it has not been able to keep pace with the rising tenant demand for space.
The year 2021 was a record-breaking year for industrial. The total absorption in the U.S. industrial market was 532.6 million square feet – the most absorption recorded in a single year since 1995. Nearly 75% of the industrial space under construction was speculative. And although developers are not building as many build-to-suit (BTS) products as we've seen in the past, an all-time low vacancy rate of 3.7% shows that tenants are scooping up space as fast as it becomes available. In fact, in some of the hottest markets in the country, they've had vacancy rates below 2%.
As competition for space has heated up, rental rates have risen in tandem. Although landlords once preferred longer-term leases, that is now a thing of the past. It is to the landlord's benefit to offer shorter-term leases because industrial rent inflation is expected to continue over the next couple of years, from 6-9% increases, across most markets. Now owners can realize higher rental profits in a shorter amount of time.
The Impact of Covid-19 on E-Commerce
The pre-Covid-19 economy showed a different industrial landscape than what we know today. While industrial and e-commerce were already maturing markets, Covid-19 propelled their evolution. E-commerce had already been experiencing a steady 8% growth year over year, but from 2019 to 2020 it experienced a significant spike, according to the International Trade Administration. While the world was encouraged to stay at home, more people turned to the internet to purchase their goods than we've ever seen before.
Consequently, as operations began to shut down across the globe, from quarries to schools, we saw the supply chain become increasingly strained. There was less availability of raw materials and consumer goods because manufacturers and suppliers were forced to reduce their manpower, slowing production and output. This had a compounding impact on the supply chain as each industry was affected by the others.
Current inventory management systems were heavily scrutinized. Product availability and close, geographic access to customers became more essential than ever, as business owners sought to provide a more consistent flow of goods, better delivery times, and improved customer service. This led to the need for a more robust supply chain network, including warehouse space and last-mile distribution facilities. So, while industrial was already heating up, the constraints on the supply chain brought even more awareness to the need for more distribution centers and better inventory management.
New Players in the Game
The last few years have had a notable impact on the industrial sector, which has garnered the attention of a lot of new capital. This newfound velocity is coming from global institutional investors of all kinds; from small, collaborative investment groups, to REITs, to crowdfunding sources, to private equity funds. Industrial real estate is now anyone's game.
Last year, the influx of new money to the sector contributed to a 55% increase in spending on industrial properties, according to CBRE. That's more than $160 billion funneled into industrial developments in 2021, making the industrial sector account for nearly 22% of the Q4 total investment volume. As more capital has been channeled into the industrial sector, we've seen the overall value escalate. Meanwhile, cap rates have been experiencing tremendous compression over the last 15 years. All of this leads to a more appealing, lower-risk, higher-reward venture for investors.
The New Favorite Asset Class
The industrial sector was an underdog – decades lapsed as an overlooked venture – but new technology, booming e-commerce, tenant demand, low inventory, climbing rental rates, and the recent inflow of capital, have made industrial a modern rival. Although the Covid-19 pandemic put stress on every industry, it put pressure on the industrial sector that propelled it forward. Rising demands of e-commerce, and the need for last-mile warehouses and distribution centers, proved the industrial sector to be resilient, while the historically preferred sectors – office and retail – struggled. The pandemic shifted a significant number of investors' perspectives to industrial. And now, industrial is the new, favorite asset class among global institutional investors of all kinds.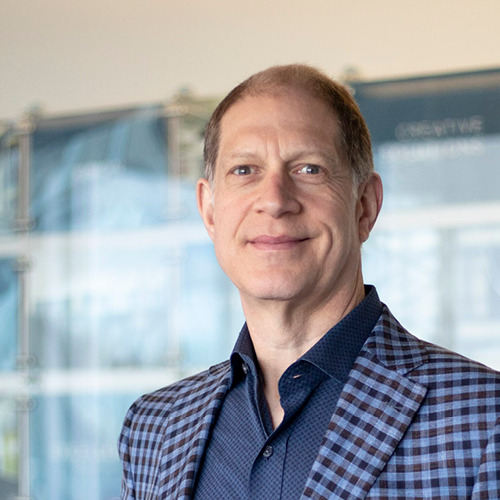 Written by:
Garry Weiss, SIOR
Vice President of Business Development, ARCO/Murray